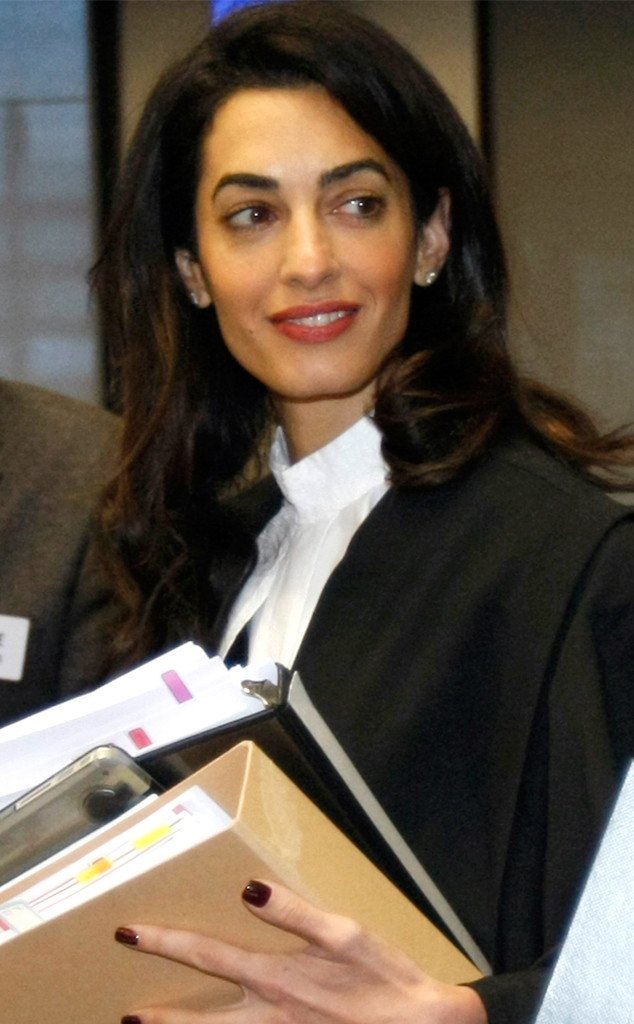 AP Photo/Christian Lutz
Amal Clooney, first and foremost, is a high-powered human rights lawyer, but Mrs. George Clooney is also quickly making a name for herself as a fashionista...on and off the red carpet.
Just this week she was spotted wearing a fabulous red leather coat in the airport on the way to the European Court of Human Rights where she is representing Armenia, but some felt her outfit in the airport was more noteworthy than the job she was jetsetting to do!
So when a reporter from The Telegraph asked her in court who she was wearing, she gave the best response. Pointing to her legal robes, she said, "I'm wearing Ede & Ravenscroft."
For those unfamiliar with the brand, you can check out their complete set of legal regalia here.
She has taken up Armenia's case against Doğu Perinçek, the leader of the Turkish Workers Party. A Switzerland court fined him in 2008 for denying the Armenian genocide of 1915, making it the first country to criminalize the denial of an event. Slovakia and Greece soon followed Switzerland's example.
According to reports, Turkey maintains that 600,000 Armenians were killed during the tragedy instead of around 1.5 million.
Internationally, 21 countries have recognized the killings as genocide. 
Amal takes her incredible work very seriously, but as the wife of an A-lister she does also get to enjoy partying with other celebs! Seriously, she has the best of both worlds. Talk about living the dream! Unfortunately for her, some poor camera timing caught her looking none-too-pleased to be attending this year's Golden Globes where George was being honored.
Luckily her grace and charisma got her through it, but we think she'll definitely be more aware of her facial expressions at the Oscars!