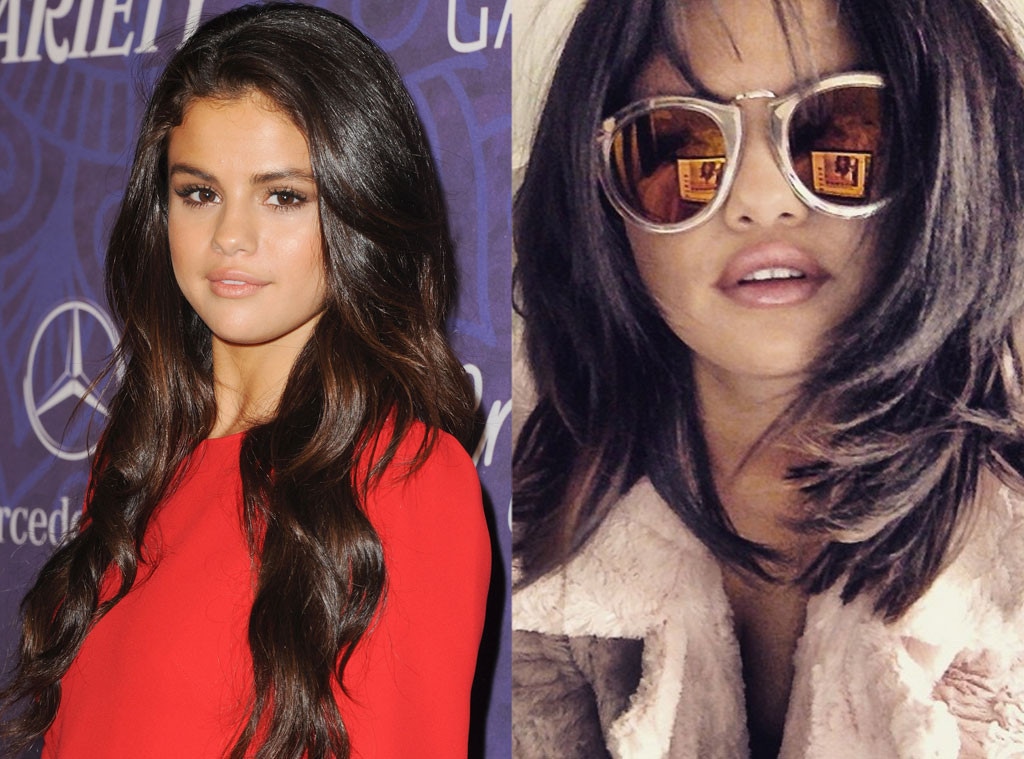 Getty Images, Instagram
Hmmm…. We think we've seen this hairstyle before.
After taking a peak at Selena Gomez's latest hairdo, it's got us doing a double take—and the verdict is it looks a lot like Jennifer Aniston's "Rachel" haircut. Yep folks, it's all there: the medium length, the subtle forehead fringe and layers galore. We can practically hear the Friends theme song playing in the background now!
If imitation really is the most sincere form of flattery, then Selena's new cut is definitely paying major homage to her 45-year-old friend. The uncanny BFFs were celebrating together at the 2015 Golden Globes after-party earlier this month, where Aniston spilled that the two are surprisingly close despite their 23-year age difference.
"We have the same manager," the Aniston told E! News at the party. "She's just like a little cherub that I feel like I wanna take care of. And we've just met through our manager. She's been extremely supportive and wonderful."
Selena's since sported her '90s inspired' do whilst hanging out with rumored beau Zedd, even posting another pic to her Instagram (her Rachel 'do on full display) cozying up to the 25-year-old singer and two other pals. The two most recently were spotted spending time together over the weekend in Atlanta, with a Racheled-out Selena grinning from ear to ear.
It'll be tough to get used to the singer without her staple long locks, but truth be told, the new '90s cut is a welcome change. Selena's new motto? New man, new mane!