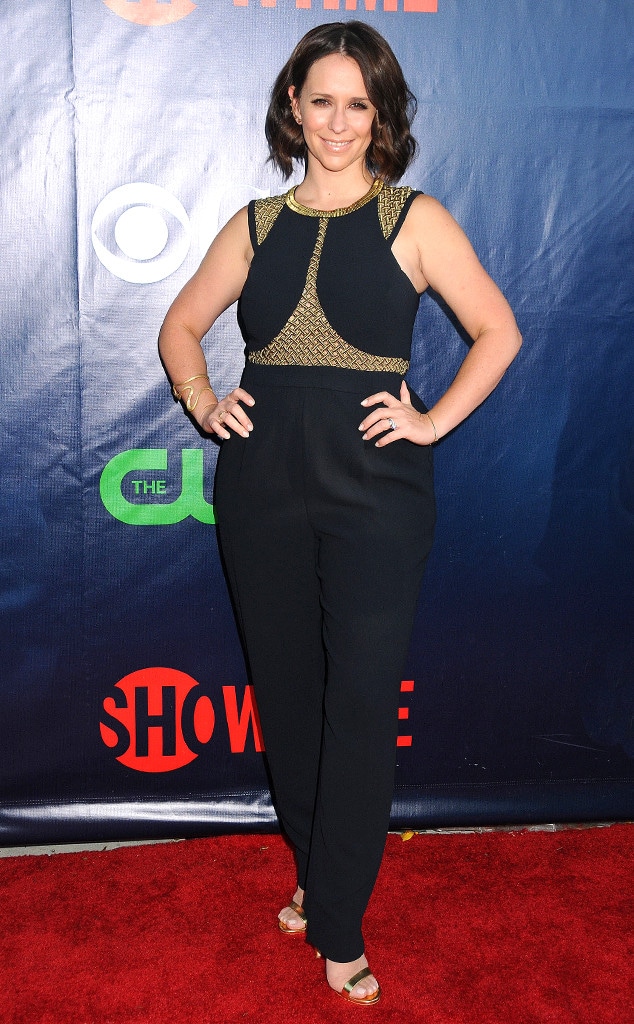 Byron Purvis/AdMedia/Sipa USA
We've got exclusive scoop on Jennifer Love Hewitt's growing family!
The 35-year-old actress and mother of one is handling pregnancy like a pro the second time around.
"Jennifer is almost four months pregnant and doing great," a source tells E! News of Hewitt, who announced she's expecting her second child with hubby Brian Hallisay earlier this month. "They are loving being a family and excited about expanding. Jennifer knows having two children under two is going to be a lot of work, but she loves the idea of having her kids be close in age. Being a mom is the most important thing to her and she's thrilled about being pregnant again."
Hewitt and Hallisay welcomed their 14-month-old daughter Autumn back in November 2013.
"She's head over heels for her daughter, Autumn, and can't wait for her to have a sibling," the insider dished. "Jennifer and Brian are often at home with Autumn and spend as little time away from her as possible. When Jennifer has been working on Criminal Minds, a nanny brings Autumn to the set every day. They play in her trailer while Jennifer is filming and then when she has breaks, she gets to see the baby."
Hewitt announced her second pregnancy earlier this month. "Jennifer and Brian are thrilled to be expecting their second child later this year," her rep said in a statement.
Hewitt and Hallisay also secretly married right around the time of Autumn's birth in 2013.