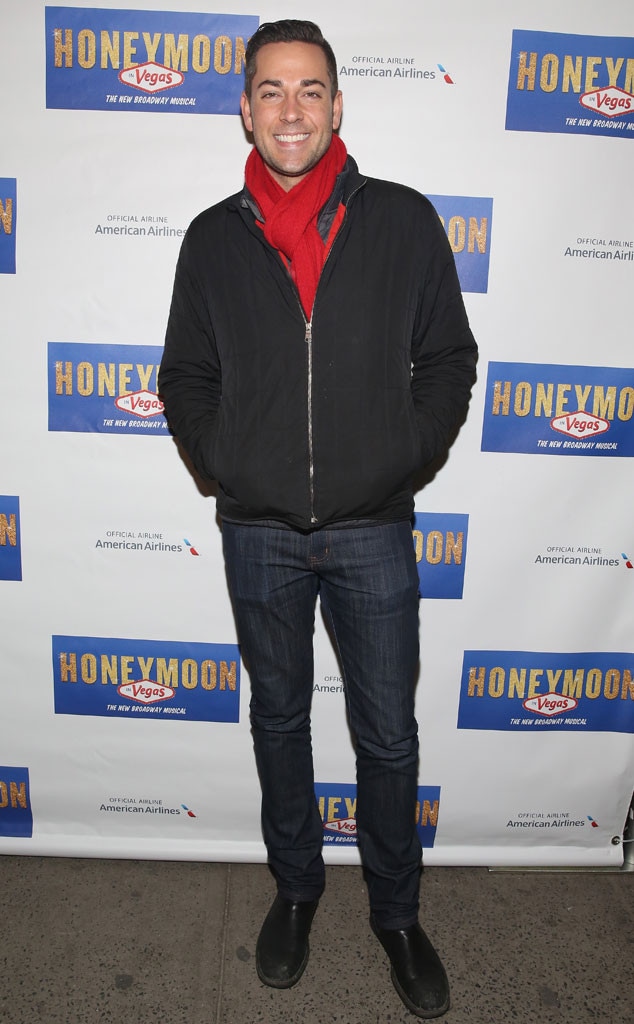 Robin Marchant/Getty Images
Zachary Levi is heading back to TV with one heroic new role. The Chuck actor will headline NBC's upcoming Heroes Reborn miniseries, E! News has confirmed.
Now is an appropriate time to nerd out.
The upcoming miniseries is a continuation of the NBC series Heroes that ran for four seasons between 2006-2010 and starred Zachary Quinto, Milo Ventimigilia and Hayden Panettiere. Besides Levi, the only other confirmed cast member is Jack Coleman, known to Heroes fans as Noah Bennett, the man in the horn-rimmed glasses.
NBC's Robert Greenblatt confirmed the news at the network's TCA panel. "We are happy to announce this morning that Zach Levi is joining the cast along with Jack Coleman which we announced a few months ago. We're still keeping Zach's role under wraps because everything about this show is shrouded in secrecy. More names will be announced in the coming months," Greenblatt told press.
"One of my first, and fondest, memories of joining the NBC family in 2007 was having the pleasure of getting to know Tim Kring, and the cast of Heroes. I was a fan of their collective work and always thought it was such a fantastic and fun world they got to play in," Levi said in a statement. "With Heroes: Reborn, I'm honored to have the opportunity to bring more of that world to life, and excited to help in offering the fans of the franchise an epic new installation of a series that made such a huge impact on entertainment."
Heroes' Tim Kring is back behind the camera for the new miniseries. No premiere date for the miniseries, which was announced in February 2014, has been announced. More cast members will be announced at a later date.
"Jack [Coleman] is the way in but I think, and I'm not trying to be coy because I just don't know, but I think you will see several of our old cast popping into episodes," Greenbaltt said.
"The enormous impact Heroes had on the television landscape when it first launched in 2006 was eye-opening," NBC Entertainment  President Jennifer Salke said in a statement when the project was announced. "Shows with that kind of resonance don't come around often and we thought it was time for another installment. We're thrilled that visionary creator Tim Kring was as excited about jumping back into this show as we were and we look forward to all the new textures and layers Tim plans to add to his original concept. Until we get closer to air in 2015, the show will be appropriately shrouded in secrecy, but we won't rule out the possibility of some of the show's original cast members popping back in." 
(E! and NBC are both part of the NBCUniversal family.)