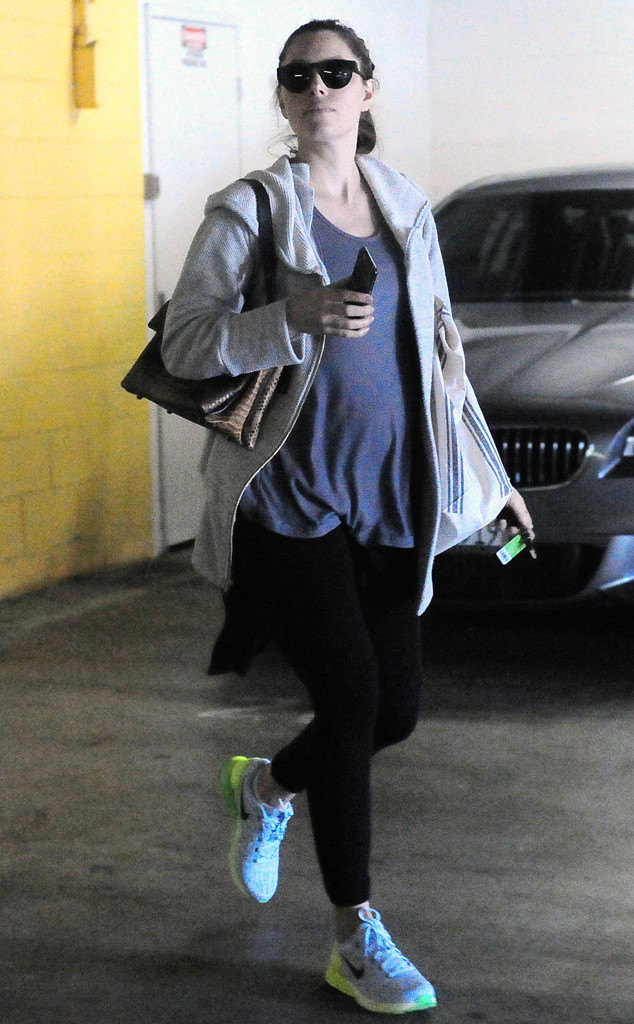 Interstar/Dean/NPG.com
Looks like Jessica Biel and Justin Timberlake are well on their way to becoming first-time parents.
A source tells E! News that 32-year-old beauty, who is expecting her first child with the 33-year-old hitmaker, is about five months along and has been "feeling really good" during her pregnancy.
The mama-to-be, who was most recently spotted camouflaging her baby bump in a gray sweater last month at LAX, has been keeping a low profile as of late while the family prepares to welcome baby Timberbiel.
"Justin's mom is so excited about the baby," the insider added of the musician's mother, Lynn Harness.