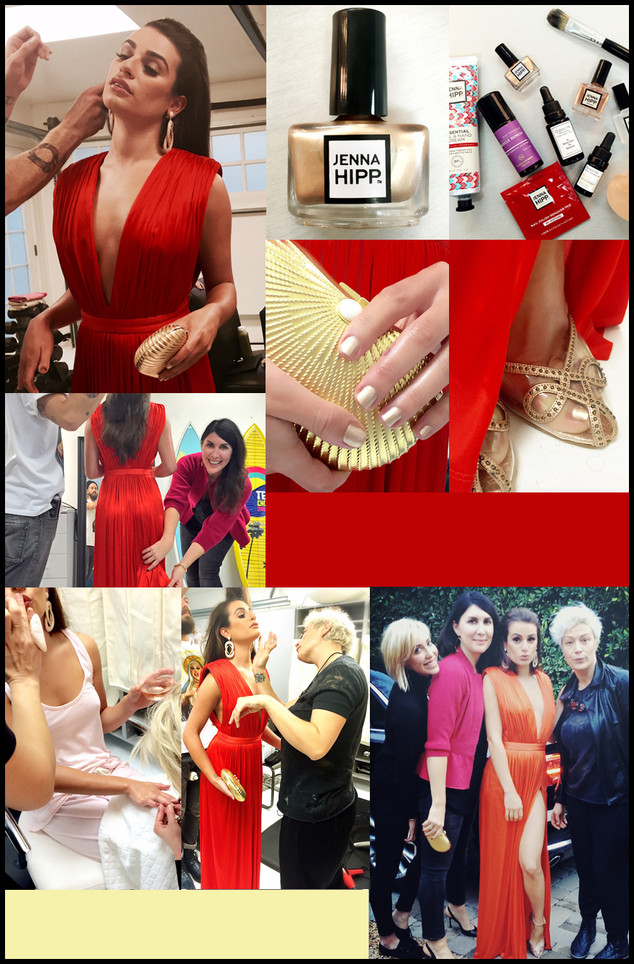 Ah, the 2015 Golden Globes. We came, we saw and we coveted all the stunning red carpet looks, which, as it turns out, didn't extend only to the pre-show red carpet.
The fun continued after the award ceremony, with celebs like Lea Michele getting all glammed up for the swanky InStyle and Warner Brothers Post-Party. Lucky for you, E! News got the scoop on Lea's beauty routine before the festivities went down.
Celeb manicurist Jenna Hipp was on hand to give Lea the perfect gold mani and pedi treatment: "We try a few options, and we all talk about it to decide the final choice," Hipp said. "In this case, the obvious winner was a neutral bronze gold, Jenna Hipp 'All About You' from my collection with Beauty's Most Wanted. We wanted ultra-shine and reflection, while still keeping the look neutral and understated."
Lea's gilded nails complemented a stunning, blood orange-hued Ungaro gown (featuring the omnipresent high-slit and cut-to-there neckline), Charlotte Olympia heels and Lorraine Schwartz diamond earrings. And with that, the star was after-party flawless from head-to-toe.