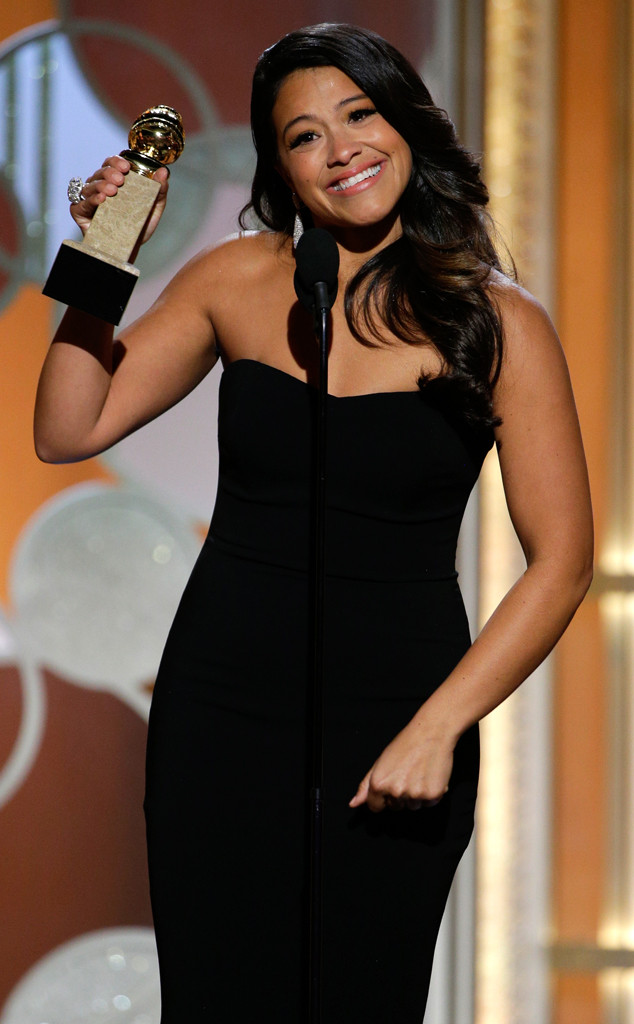 Paul Drinkwater/NBC
Holy upset!
Gina Rodriguez, adorable star of the CW's Jane the Virgin, shocked the Golden Globes by winning Best Actress in a Comedy Series over vets like Edie Falco and Julia Louis-Dreyfus! And judging by her reaction at her name being read aloud, she was just as shocked as everyone else!
"Wow. Thank you god for making me an artist," Gina, who was visibly emotional and moved by the win, said when she took the stage. After thanking her bosses at the CW and at Jane the Virgin, she moved onto her two families: her fellow castmembers and her actual family.
"Thank you to my entire cast. I am nothing without you," she gushed. "Thank you to my mom and my dad who tell me to dream big and never stop dreaming. Thank you to my sisters and my siblings...for being the biggest role models."