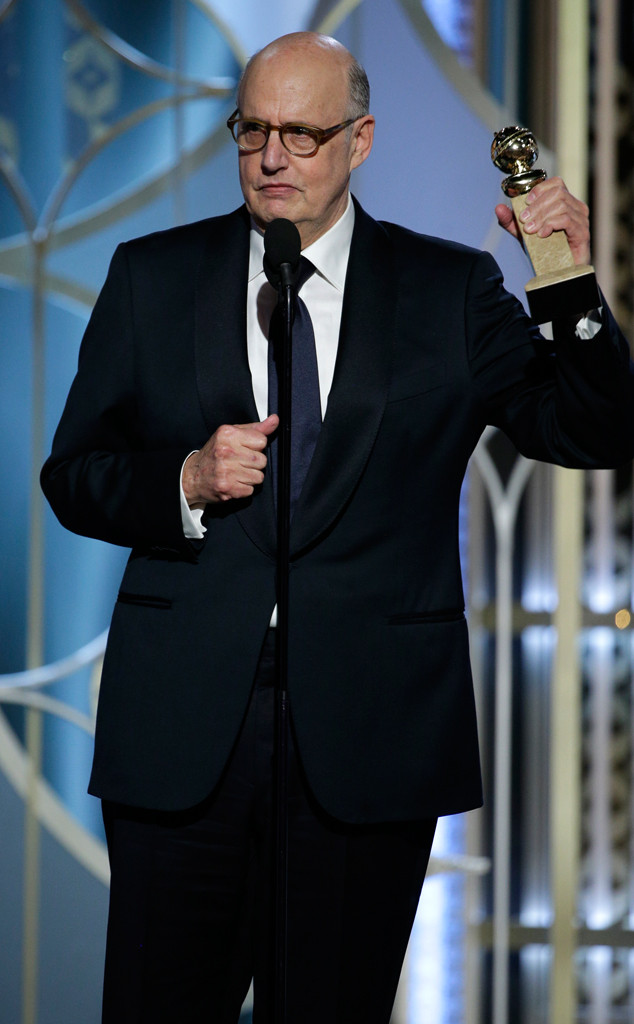 Paul Drinkwater/NBC
What a night for Amazon!
First, the studio's series Transparent had an historic win by grabbing the Best Comedy Series at the Golden Globe tonight away from favorite Orange Is the New Black. Now, Jeffrey Tambor has won a Globe for Best Actor in a Comedy Series for his role as Maura Pfefferman, a transgender woman.
It's the Arrested Development alum's first Golden Globe win and his first nomination. Not too shabby for a first timer!
"This is big. This is much bigger than me," Jeffrey said once he hit the stage, getting choked up. "Thank you magnificent, stellar, innovative cast. You led me all the way. You told me all the way. You inspired me all the way...You led me through the steps to find more of Jeffrey than I've ever known in my entire life."