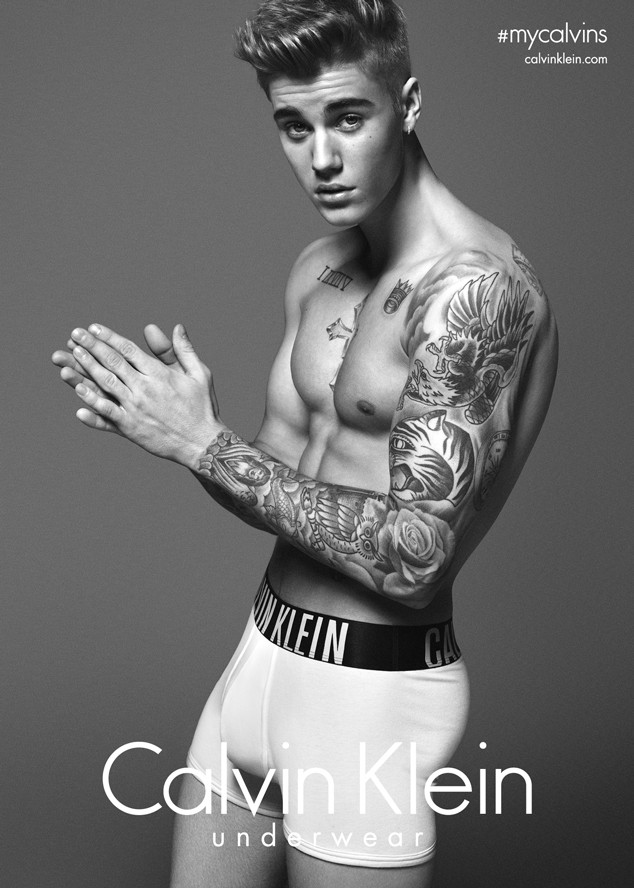 Mert Alas and Marcus Piggott
Did you wake up this morning thinking that Justin Bieber's crotch would be plastered all over the Internet? If you didn't think that, then the wake-up call you must have had when you booted your computer up must have been equivalent to a bucket of icy cold water being dumped all over your body while you slept warm, snuggly and unassuming under your covers.
And God help you if you saw the picture before you got some caffeine in you.
So yes, Bieber's bulge (#BieberBulge, if you will) is featured prominently in his Calvin Klein pics and it's all over Twitter. Of course the general population is going nuts because he looks all ripped and muscular and bulgy. But there is a large crowd of folks who are starting to yell out a little louder so they can be heard above the masses who are merely shrieking with cat-in-heat glee. What are they shouting?