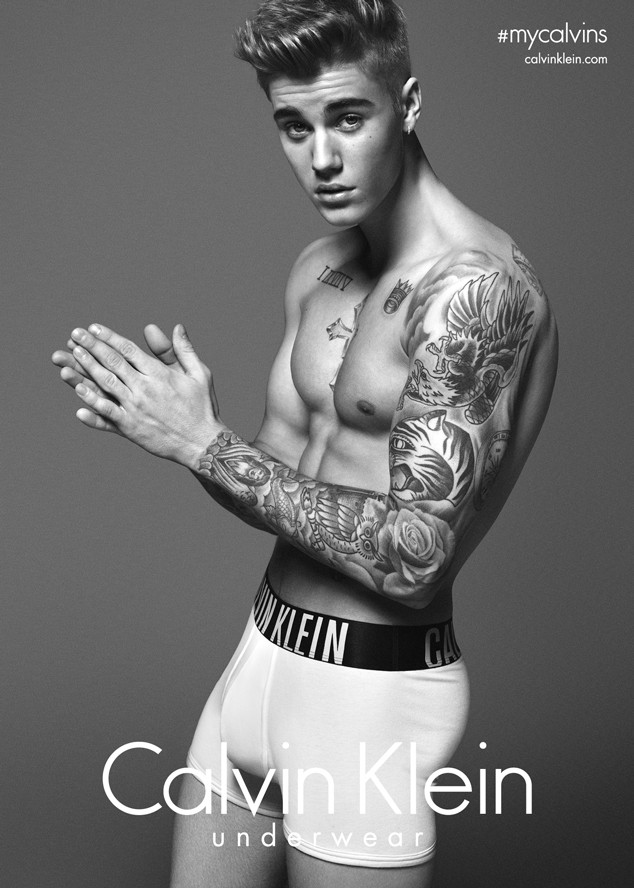 Mert Alas and Marcus Piggott
There's definitely one less lonely girl in this ad.
Calvin Klein dropped a new, six-second ad on its Twitter Tuesday, and it features none other than Justin Bieber wearing only pants (and his Calvins, of course). The shirtless Bieber shows off his drumming skills in the short ad, but you never see his face! Did they want to leave his new bleach-blonde 'do out of it?
The 20-year-old "Home to Mama" singer cozies up to a faceless model at the last second while showing off his Calvin Klein undies. Although the company just dropped the ad today, the Biebs has teased his Beliebers about it in the past. He previously uploaded some pics of himself participating in some pretty mundane activities, which all had one theme: his CKs were highly visible.
Other celebrities such as Kendall Jenner, Fergie and Miranda Kerr have also participated in the #mycalvins media campaign. All of those shirtless selfies are finally paying off! Although let's be serious, Marky Mark Mark Wahlberg is still the best Calvin Klein model.