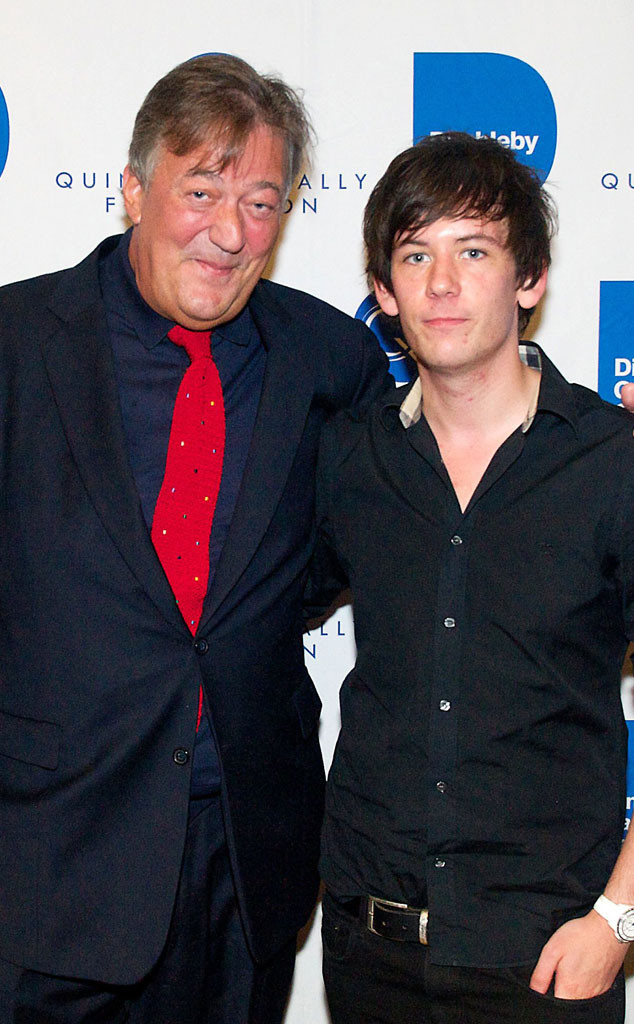 REX USA/JABPromotions/Rex
Congratulations are in order for Stephen Fry!
The actor, 57, confirmed his engagement to Elliott Spencer, 27, on Twitter Tuesday. "Oh. It looks as though a certain cat is out of a certain bag," wrote the Hobbit star, just hours after The Sun revealed his marriage plans. "I'm very very happy of course but had hopes for a private wedding. Fat chance!"
"Thank you all SO much for your kind congratulations," he added. "Deeply touched...Your adorable tweets are bringing me close to sobbing..."