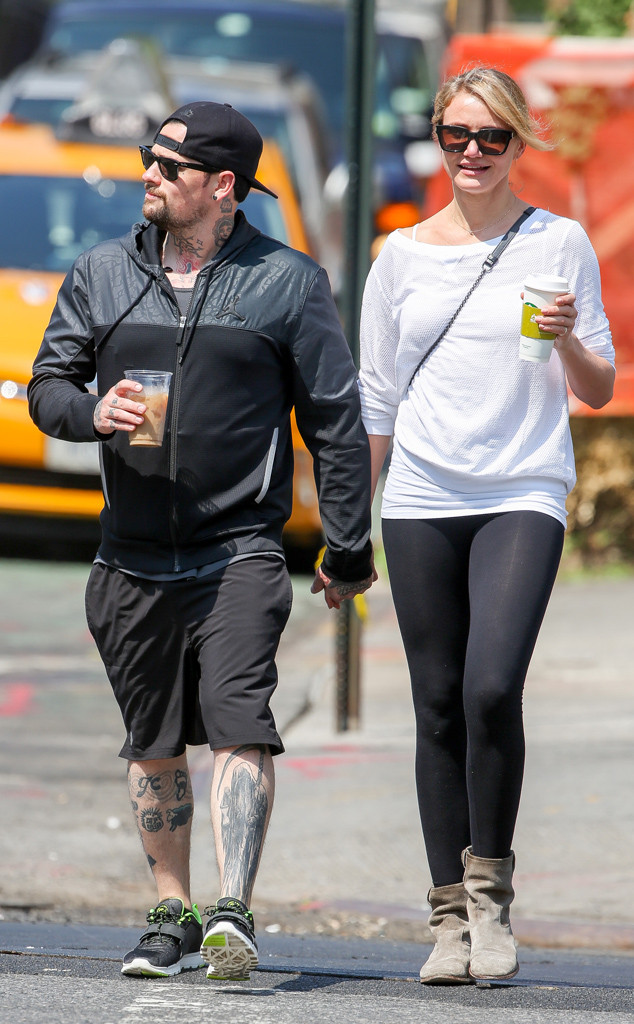 Dave Spencer/Splash News
Cameron Diaz and Benji Madden are married!
The couple tied the knot Monday night at Diaz's Beverly Hills home after a whirlwind courtship and blink-and-you-missed-it engagement.
All told, we hear that about 100 guests were in attendance and, while a massive tent was set up in the yard, the ceremony took place inside the house. Friends and family filed into the reception tent after the I-dos.
Word just got out today that the super-stealth duo were planning on taking the plunge, boggling more than a few minds since Diaz, 42, and Madden, 35, just stepped out as a couple (and an unconfirmed couple at that) last May. The Good Charlotte rocker popped the question a few days before Christmas.
But maybe they started planning when they met, because the big celebration didn't have the look of an 11th-hour affair. A source told E! News that Benji's sister-in-law, Nicole Richie, and Diaz BFF Drew Barrymore would be serving as bridesmaids, and Gwyneth Paltrow and producer Jeffrey Katzenberg were among the guests who were spotted arriving. Drew's hubby, Will Kopelman, arrived separately—which would make sense if his missus was busy getting ready with the bridal party.