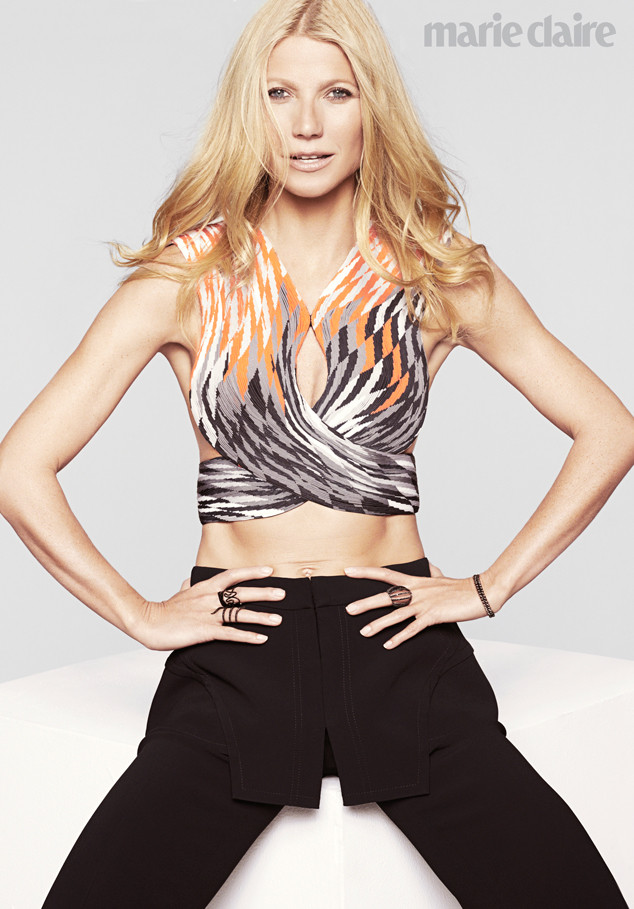 Jan Welters/Marie Claire
No one said conscious uncoupling would be easy.
Of course, not many people used the phrase "conscious uncoupling" until actress Gwyneth Paltrow and Coldplay frontman Chris Martin announced their split in March 2014. The amicable exes are still very much a part of each other's lives, and not just for the sake of their two children. Describing the demise of her marriage, Paltrow tells the February 2015 issue of Marie Claire, "There was nothing dramatic or anything. I had built my life on trying to be all things to all people, and I just couldn't do it anymore, and I really had the sense that I wasn't allowed to have needs, and I had to prove my specialness or self-worth by doing all this stuff and taking care of everybody else, and I just sort of hit a wall."
Where do they stand today? "We've worked really f--king hard to get to [this] point," Paltrow says. "But we're very, very close, and it's so nice. I feel like it's, in a way, the relationship we were meant to have."