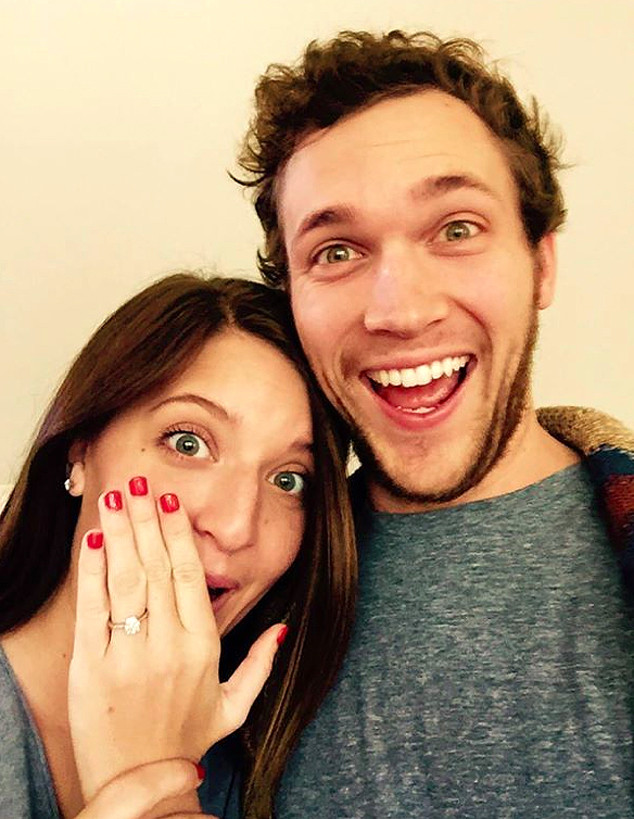 Facebook
Phillip Phillips' life as a single man? Gone, gone, gone!
The American Idol season 11 winner is engaged to his longtime girlfriend Hannah Blackwell, the singer announced on his Facebook and Twitter.
"My best Christmas surprise is happening," he wrote alongside a photo of the happy couple showing off the ring. "We're engaged yall!"
The ring adorning Blackwell's finger appears to be a solitaire diamond on a gold band. Classic and beautiful.
Phillips and Blackwell started dating long before he started his journey on American Idol. The two met while volunteering at a women and children's shelter in 2009.