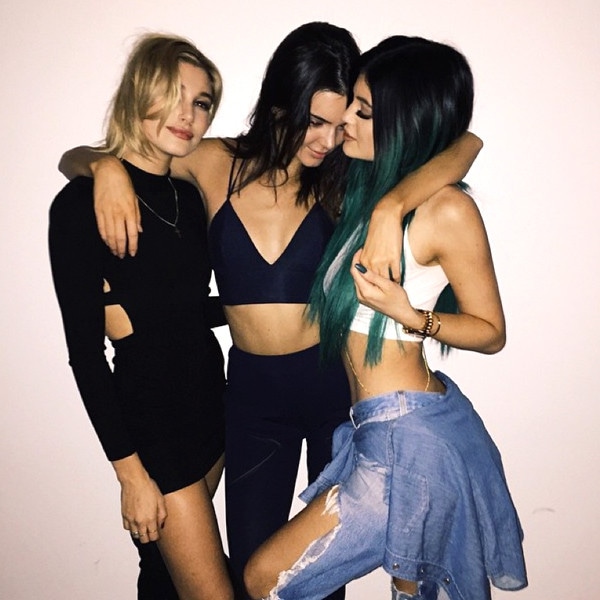 Instagram
You tell 'em, Kylie Jenner!
Earlier today, Hollywood photo agency X17 tweeted, ".@justinbieber and @chrisbrown hang with their hoes @haileybaldwin @KendallJenner," along with a link to a story about the friendly foursome hanging out recently. After the media agency called her big sister and BFF "hoes," Kylie swiftly took to Twitter to defend them.
"@x17online: .@justinbieber & @chrisbrown hang w/ their hoes @haileybaldwin @KendallJenner" how dare u! These r the classiest 'hoes' I kno," Kylie wrote Monday. LOL!
Kendall and Hailey didn't seem too bothered by being called out on Twitter though. Kendall shared several photos from her hang out with Hailey, Justin Bieber and Chris Brown on Instagram. "twinning and we didn't even have to try," the model wrote with one shot of her and Hailey in matching outfits.
The Biebs also shared a snapshot from their hangout which shows him jokingly choking Brown. "Had fun with the homey @Chrisbrownofficial," Bieber wrote.
In other news about the young celeb BFFs, the Biebs and Hailey both took to social media to deny they're dating. "People are crazy. I'm super single and this is my good friend u would know otherwise," the pop star wrote. Hailey added, "hope that clarifies everything for everyone:) rumors are silly!"