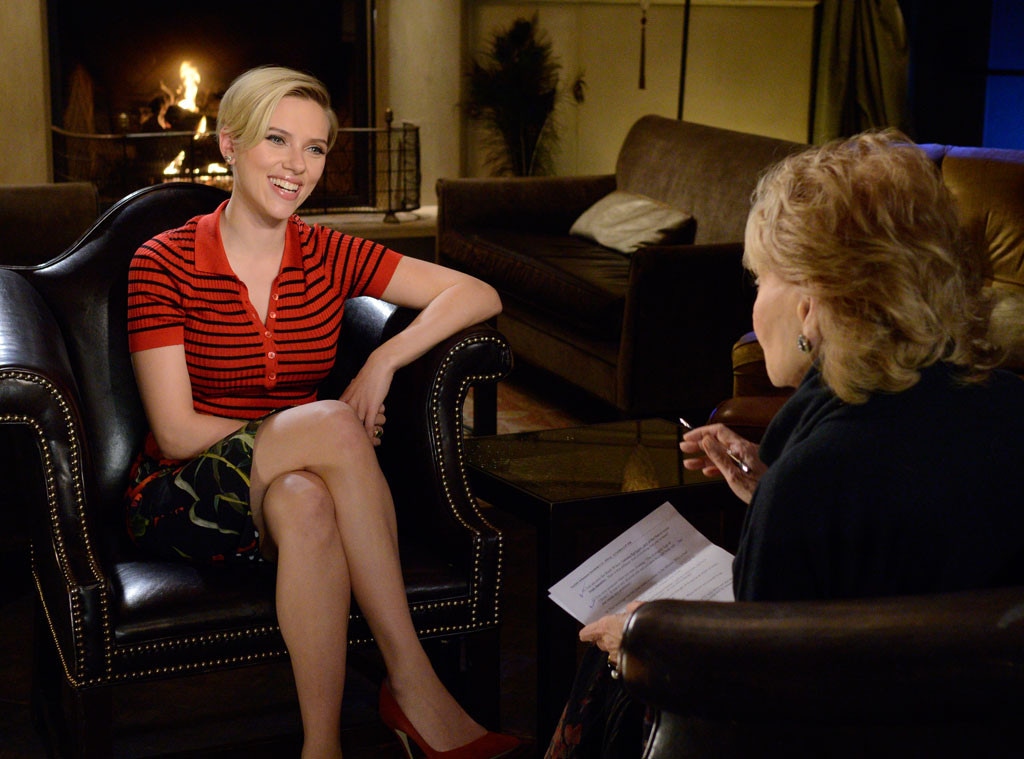 ABC/ Lorenzo Bevilaqua
Way to make the rest of us feel bad, Scarlett Johansson!
The 30-year-old blond bombshell admitted to having her own body insecurities Sunday on Barbara Walters Presents: The 10 Most Fascinating People of 2014.
"It's an okay body," said the actress, who welcomed her and Romain Dauriac's first child Rose Dorothy just three months ago. "I wouldn't say it's particularly remarkable, though. I don't like my thighs, my midsection."
And how does the newly married mama feel about being viewed as a sex symbol? "I never put on a sexy face," she told Barbara, "so I don't know what it means to act seductively."
Steve Zak Photography/FilmMagic
Back to ScarJo's bod, though—how did she shed those pregnancy pounds so quickly after giving birth? Breastfeeding! "I'm nursing and I love it," she said. "It's the best way to get back in shape."
She also gets a good workout when she can, admitting recently to Style.com it can be difficult "trying to find time to go to the gym," adding, "You just have to make whatever time you can."
Planned Parenthood Action Fund
"I do the same fitness routine as my big muscle-man trainer," she said. "A lot of it is endurance, stability, and strength training. I like to work up a sweat. I've tried Pilates and yoga and all that, and I like to dabble in different things, but I always come back to a good old-fashioned athletic, full-body workout."
"I like working out," she added. "Of course, like anyone, I have days when I don't want to go. Those are the days when you should go because then you stick to it."
From the looks of things, this hot mama is most definitely sticking to her workout plan!