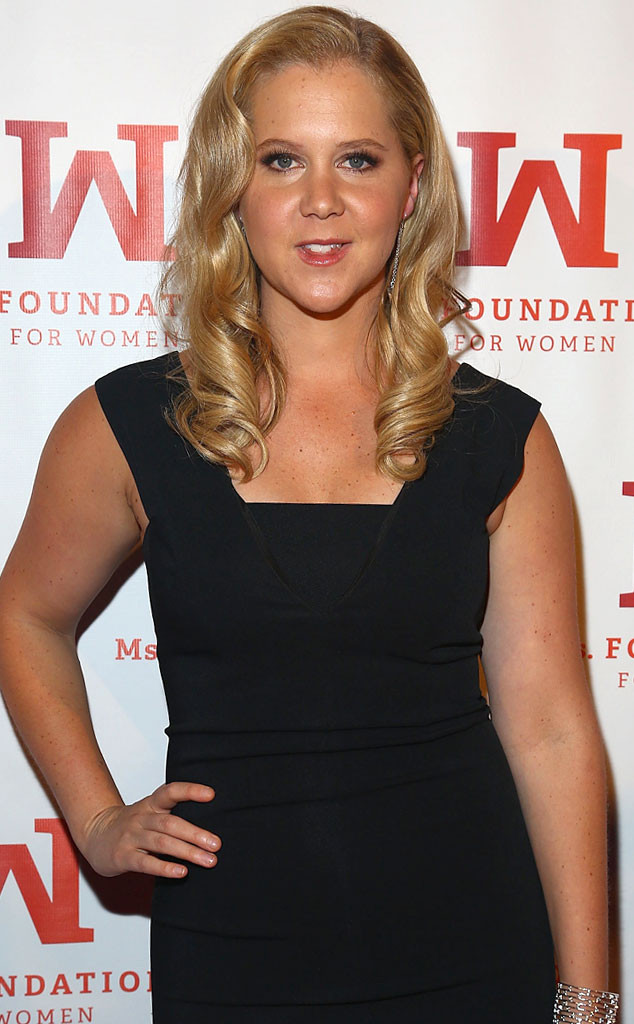 Astrid Stawiarz/Getty Images for Ms. Foundation For Women
This should be a hoot!
Amy Schumer will host the 2015 MTV Movie Awards, the network announced Wednesday night. The 24th annual event show will tape live at the Nokia Theatre L.A. Live on Apr. 12 and air at 9 p.m. ET.
The comedienne, who once competed on NBC's Last Comic Standing, broke the news by taking over all of MTV's social media accounts—including Facebook, Instagram, Snapchat, Tumblr, Twitter and Vine—to reach more than 210 million fans. "I am honored to be hosting the awards," the Trainwreck star said in a statement. "I will carry the audience with me like a teen mom #breaktheinternet #breakmywater."
"Wickedly funny and sharply insightful, Amy Schumer is perhaps the most ascendant talent in comedy today and she's on the brink of an epic year," Stephen Friedman, president of MTV, tells E! News. "We are thrilled to work with Amy to create an unpredictable and hilarious showcase for Hollywood's biggest blockbusters and brightest stars in what promises to be the most combustible Movie Awards ever."
The nominees will be announced at a later date.