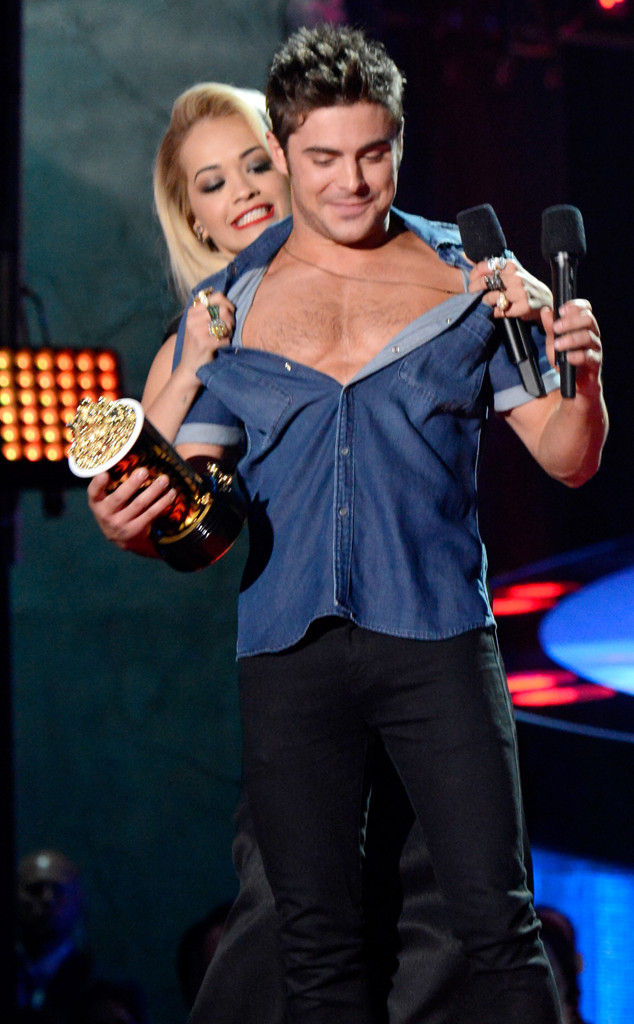 Kevin Mazur/WireImage
How did we come up with five jaw-droppers from the MTV Movie Awards? Well, it wasn't easy, but thanks to Zac Efron, it was possible.
Let's face it—last night's awards show was unfortunately a little underwhelming (sorry, but it's the truth!) with hardly any incidents that made our jaws drop. However that doesn't mean the entire two-hour telecast flew by without at least a few memorable moments that perhaps even made us hoot and holler at the TV screen (we're talking about you, Efron).
But along with the hunky star's blessed bod, there was Jessica Alba screwing up his name, Conan O'Brien breaking records and more!
So let's check out the five biggest jaw-droppers from the 2014 MTV Movie Awards...