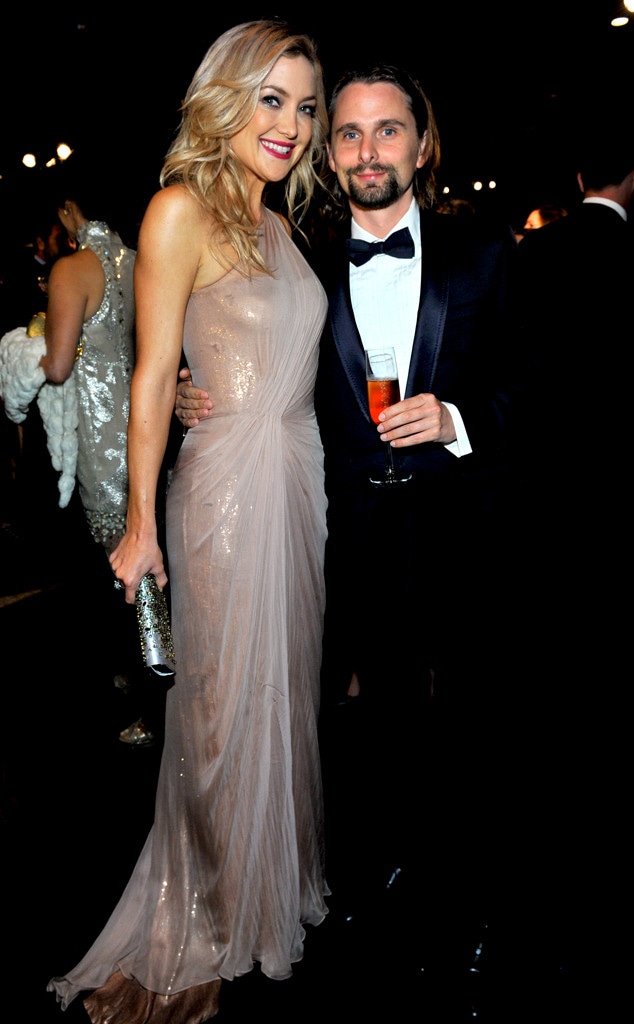 Donato Sardella/Getty Images for LACMA
Say it ain't so, folks!
After more than four years together as a Hollywood couple, Kate Hudson and Muse frontman Matthew Bellamy have called off their engagement.
"Kate and Matt have been separated for some time now," Bellamy's rep told E! News. "Despite this, they remain very close friends and committed co-parents."
The twosome welcomed a baby boy named Bingham Bellamy in July 2011, just three months after getting engaged. Hudson has another son from her first marriage to Black Crowes singer Chris Robinson.
Hollywood's latest separation may come as a total surprise to many fans.
Just last month, the twosome was all smiles as they walked the LACMA Art + Film Gala red carpet together.
She also revealed her Thanksgiving family plans that included Bellamy.
"It's about 20-plus of us all together," she told E! News while supporting The Hawn Foundation. "We watch football with the kids." And yes, Bellamy tunes in to the games even though he's British.
"They have another kind of football," she joked. "But he's up for anything." 
While they both put on a brave face in front of cameras, Hudson has admitted to facing a few hurdles in her love life.
"Relationships are the most challenging things. It's where you do the most work in your life." she told Self magazine. "You come face-to-face with yourself, and if you can deal with realizing we're all flawed, accept it and work with it, you might have a really amazing, lasting relationship."
She added, "If I look at my parents [Goldie Hawn and stepfather Kurt Russell], who've been together thirty-something years, I'd say no matter what they've been through, they share similar values and really like each other. It sounds easy, but it's not."
People was first to report the separation.