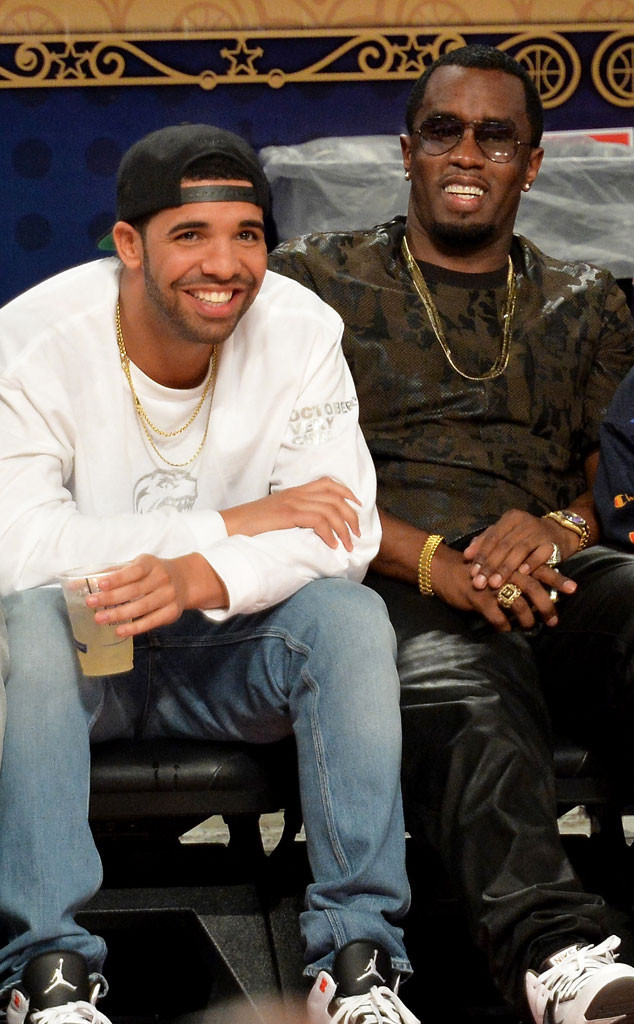 Mike Coppola/Getty Images
Here's a rap battle for you.
E! News has learned that Drake has gotten himself into another club brawl with a fellow rapper, but this time it wasn't Chris Brown—it was Sean "Diddy" Combs. Multiple sources tell us that the duo were each partying at LIV nightclub in Miami last night when things all of a sudden went left while the two were outside of the club's back entrance around 2 a.m.
"Diddy goes up to Drake's car and asks him to roll his window down. Drake rolls it down. They start talking and then Drake gets out of the car and they continue talking," one source tells E! News and adds that all of a sudden, Diddy hit Drake. Security rushed the scene and the eyewitness says Diddy went back inside the club and acted like nothing happened.
So what the heck happened to make them pop off?!