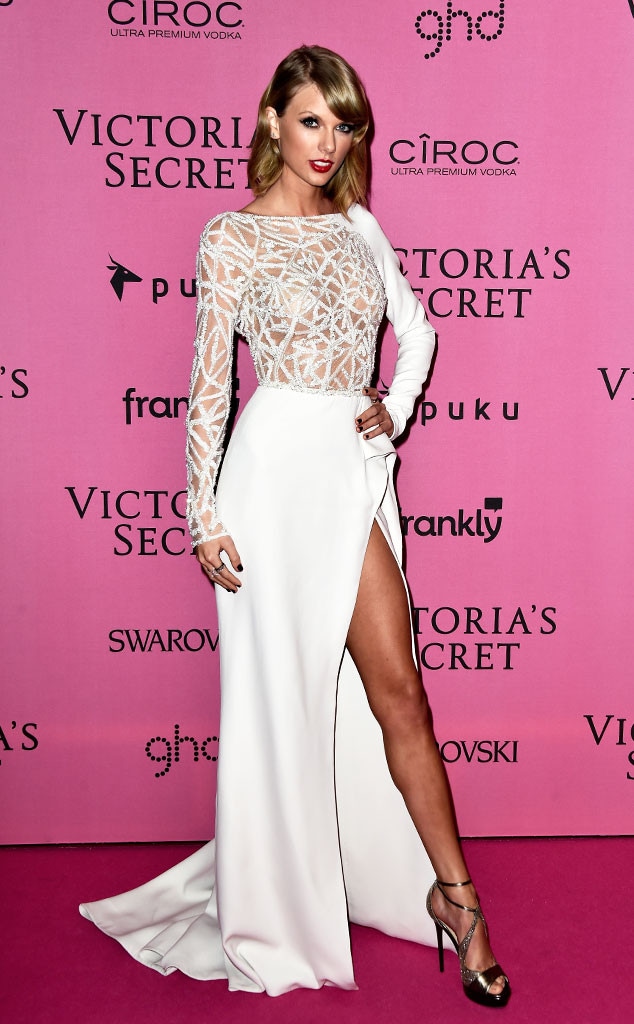 Pascal Le Segretain/Getty Images
What do you do when you constantly face dating rumors? If you're Taylor Swift, you just have to "Shake It Off."
Before she turns 25 on Saturday, the "Love Story" singer shared a very important birthday wish on Twitter.
Instead of gifts and goodies, the Grammy-nominated artist just wants the dating rumors to stop.
"As my 25th birthday present from the media, I'd like for you to stop accusing all my friends of dating me," she tweeted before adding "#thirsty."
Now that's how you shut down all the chatter!
JUSTIN CAMPBELL/startraksphoto.com
For those who need a quick catc-up or are not die-hard Swifties, recent photographs proved Swift and BFF Karlie Kloss were at The 1975 concert in New York City.
After certain images appeared to show the twosome kissing, rumors of a possible romance ignited. Swift's rep, however, immediately shut down any speculation.
"It's sad that on the day it's announced Taylor has three Grammy nominations for 'Shake It Off,' I have to shake off this crap," she told E! News.
And then there's also the gossip that Swift could be getting friendly with The 1975 member Matt Healy.
During a recent interview with Shazam Top 20, Healy called Swift "really nice" and admitted to exchanging phone numbers.
"Let's see what happens," he added. "I mean, bloody hell, what am I going to do? Go out with Taylor Swift? She's a sensation. I wouldn't say no."
Dating rumors aside, Swift has made it clear that she doesn't need a significant other to be happy. Whether it's support from fans for her 1989 album or her celebrity BFFs standing by her, the singer knows she's already surrounded by love.
"I'm really happy about the fact that being single doesn't feel like being alone," she recently told E! News. "I have love in my life, I just don't have a relationship, and that feels really natural right now."
She added, "I found a place in my life that feels really great and I'm not willing to compromise that for just anyone."