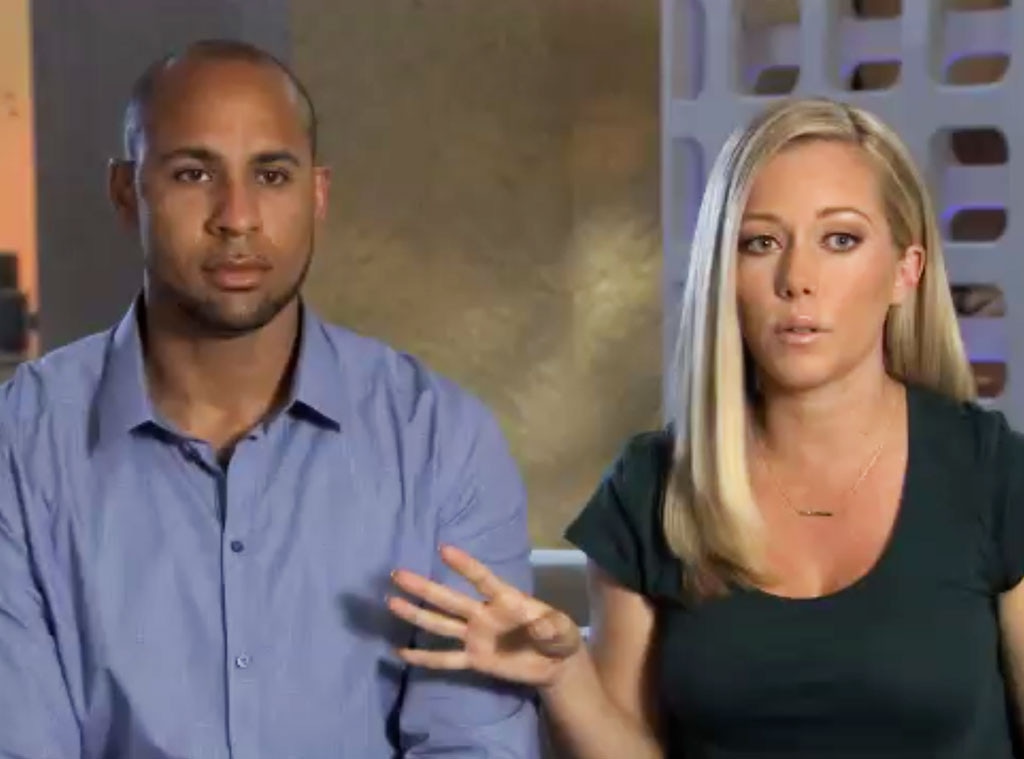 WE
Life hasn't gotten any easier for Kendra Wilkinson-Baskett in the wake of her husband's alleged affair with a transsexual, and in a new clip from the upcoming special Kendra on Top: The Untold Story, the former Playboy playmate reveals she contemplated committing suicide.
An unhappy Kendra is on the phone with husband Hank Baskett demanding he bring their son, Hank Baskett Jr., home. After hanging up with him, she drops a full bottle of breast milk to which she screams out, "I pumped everything for that!" The mom-of-two looks devastated and worn out as she literally cries over the spilled milk.
"I was at a real low. I even questioned my life," Kendra confesses to the camera, while images show her pumping milk again in another room. "If it wasn't for Alijah, the bond I had with her, I feel like I would have probably ended my life. I felt like I'm not even supposed to be here."
While viewers have witnessed Kendra and Hank's marriage turn sour on their reality TV series, Kendra on Top, the special will show a side of the story people haven't seen yet—Hank's. In an exclusive sneak peek, Hank confesses that he didn't properly address the rumors and headlines about his family.
"I handled this wrong," he admits. "I immediately froze. I was scared. I felt like I was going to lose everything—my wife and my kids—because I couldn't tell my true story to her."
His fright ultimately led to Kendra finding out about the allegations from the media and people in her camp, which only added to the reality starlet's anger, sadness and frustration. But the former NFL player's reason for his cowardice might surprise you, as he reveals they were having  problems before the headlines hit the newsstands.
"I didn't go to you right away because I was scared of where we had been in our communication and how you had already been telling me that marriage isn't for you, there's more out there for you," Hank shares. "I didn't know how you would react to me talking to you like this." 
While the two don't have any plans to divorce, their marriage certainly hasn't been smooth sailing since the scandal broke. Kendra even went so far as to flush her wedding rings down the toilet.
Watch Kendra on Top: The Untold Story Part 1 Friday at 9 p.m. on WE tv. Part 2 airs Dec. 12.