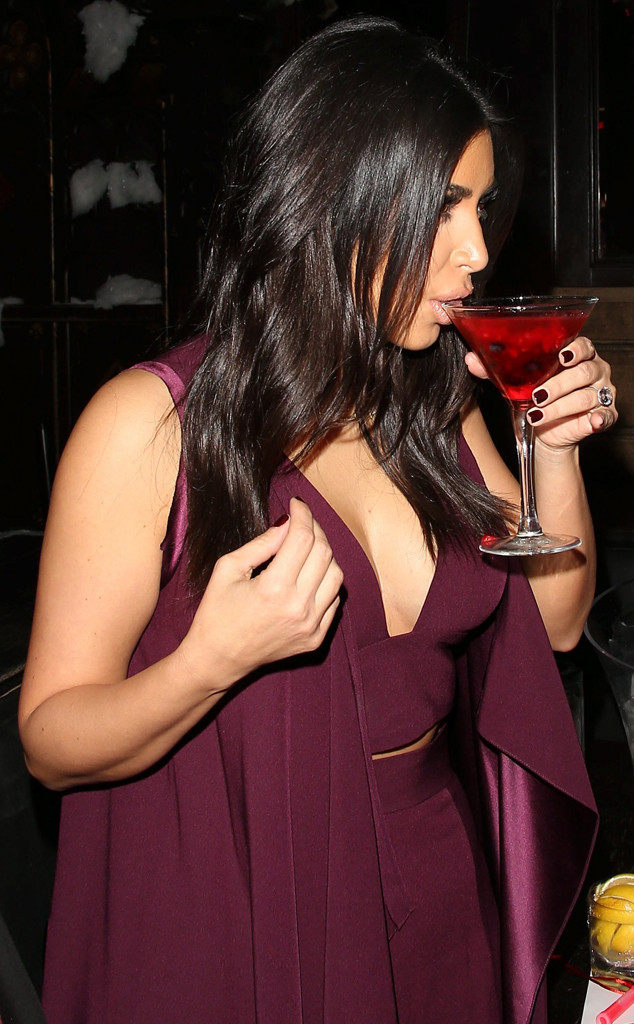 Jack-RS-Cris/X17online.com
Kim Kardashian and Kanye West are using their celebrity status for good.
The happy couple showed their support for Worlds AIDS Day Monday night by spreading awareness on opposite sides of the country.
On the West Coast, North West's mom headed to the West Hollywood gay bar The Abbey to raise a toast in support of The Elizabeth Taylor Foundation, which began in 1991 "to raise funds and awareness to fight the spread of HIV/AIDS and to provide assistance for those living with the virus."
Wearing a revealing purple dress, the 34-year-old sipped on a cocktail while speaking to a crowd that included mom Kris Jenner.
"Thank you to everyone who came to The Abbey tonight in support of World AIDS Day!" she tweeted. "Check out this video from the Elizabeth Taylor a Foundation ETAF.org/video"
Meanwhile, Kim's hubby also showed his support for the worthy cause back in New York City.
After shutting down Times Square for an impromptu concert, the "Stronger" rapper joined Carrie Underwood, Chris Martin, Bruce Springsteen, U2 (without an injured Bono) and Bill Clinton for a star-studded show in the rain.
Wearing a gray hoodie and an oversized shirt (so Yeezus), the 37-year-old performed some of his biggest hits including "Touch the Sky" and "Jesus Walks."
As for that extravagant jump captured by photographers? That's just Kanye being Kanye!
For more Kardashians, watch Kourtney & Khloé Take the Hamptons Sunday nights at 9 p.m. only on E!