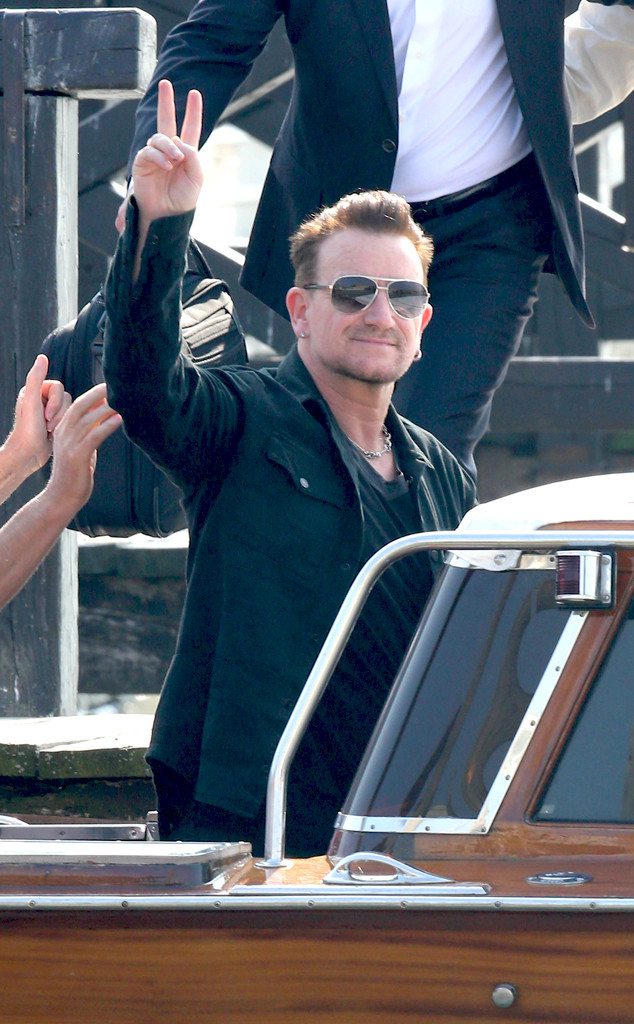 Splash News
Turns out Bono had a far bloodier Sunday than we knew about.
Two days after U2 initially confirmed that the singer had "injured his arm in a cycling spill" over the weekend, one of Bono's doctors painted the full picture for Rolling Stone, revealing that the patient needed five hours of surgery on his smashed-up left arm and then had another operation the following day to repair his left hand.
Additionally, Bono suffered a "left facial fracture involving the orbit of his eye," according to Dr. Dean Lorich, an orthopedic trauma surgeon who worked on the rocker at New York Presbyterian/Weill Cornell Medical Center and Hospital For Special Surgery.