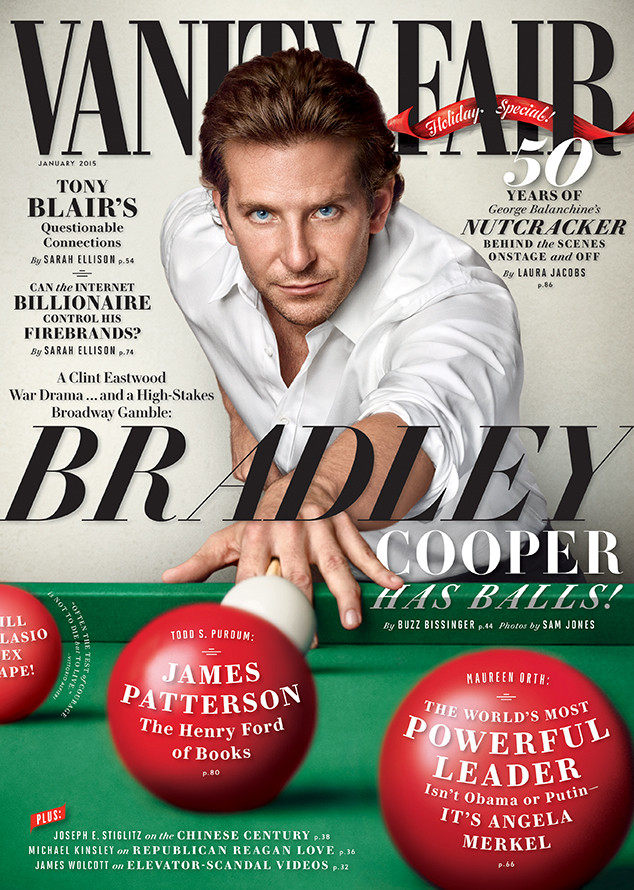 Same Jones/Vanity Fair
Looking at Bradley Cooper, you would never suspect the hunk has struggled with much—seriously, just look at him. But in the January issue of Vanity Fair, the American Hustle star tells readers otherwise.
The Hollywood heartthrob talks candidly about his past addictions and how hard it was for him to overcome his father's death. All of his hardships, however, have prepared him for his painstaking role in Clint Eastwood's upcoming American Sniper, in which Cooper plays Navy SEAL sniper Chris Kyle.
"Losing someone close to me. Going through love and loss...knowing what's important," Cooper says of how the trials and tribulations of life have helped him find himself in Tinseltown. "Realizing that the bottom line is that all I got is me, so it's about time to stop trying to be something that I think you would want me to be. Or that would give me what I think I need."