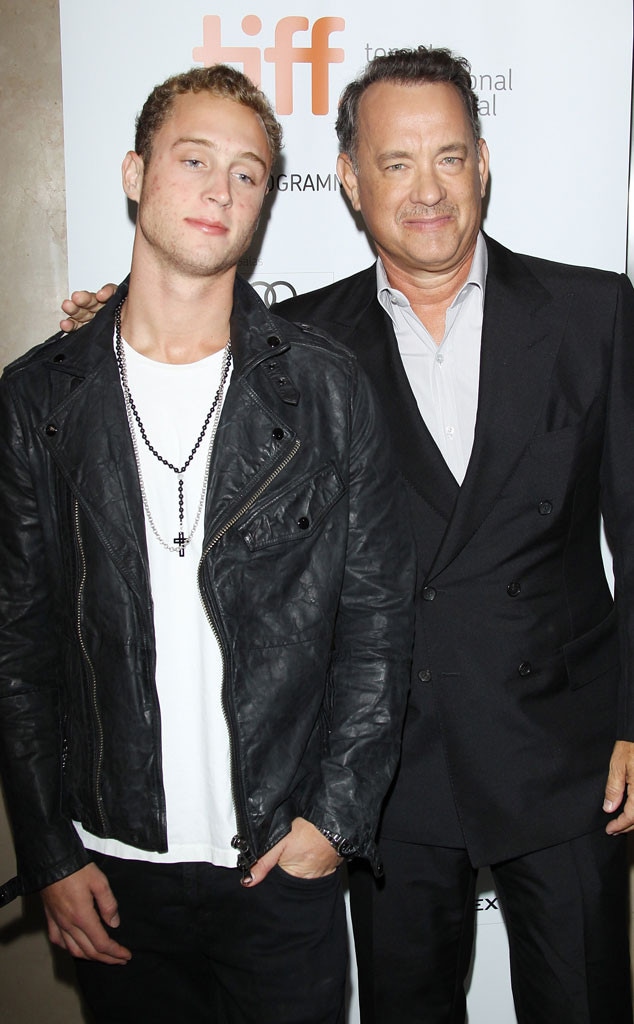 Michael Tran/FilmMagic
Tom Hanks' son Chet Hanks—aka Chet Haze—has recently gotten sober.
Chet revealed the news via Instagram on Nov. 19. In the accompanying caption, the "Do It Better" rapper shared his story. "I've been struggling with substance abuse since I was 16 years old. Finally at the age of 24 I decided to get some help," he wrote. "With 50 days of sobriety under my belt, I can honestly say I'm the happiest I've ever been. I'm thankful for my family and everybody that cares about me, including my fans. I've been blessed with the programs of AA and NA which allow me to rise above this disease. I'm learning to accept my faults and be ok with being human. If anybody that sees this struggles with addiction, feel free to reach out. Thank you all for the love and support! GOD IS REAL!!!"
Fans commended him for taking action. "You're amazing!!" one wrote. Another said, "Proud of you for being open about it man!" A third admirer added, "Take it day by day. You are stronger than you know."
Sadly, Chet felt compelled to break the news to fans only after learning that Star planned to expose his addiction issues in its Dec. 8 issue. "A tabloid is about to run a piece on me being in rehab for cocaine addiction. It's true and I'm currently 50 days clean and sober from everything—including alcohol," the Northwestern University student said in the video. "I don't give a f--k what people think. F--k the media."
In addition to Chet, Tom and Rita Wilson are also parents to son Truman Hanks. The Saving Mr. Banks actor also has two other children, actor Colin Hanks and Elizabeth Ann Hanks, from his first marriage.
Now that he's sober, Chet is determined to make it in the music industry. Two days ago, he opened for Riff Raff and Scrilla King in Santa Ana, Calif., and last week, Chet released a new song, "Karma Tattoo."
The rapper plans to drop a new EP, Shadow of the Spotlight, in early 2015.
If you or someone you know needs help with substance abuse or mental health issues, call SAMHSA's free, confidential, national helpline at 1-800-662-HELP (4357) or visit the online treatment locators.