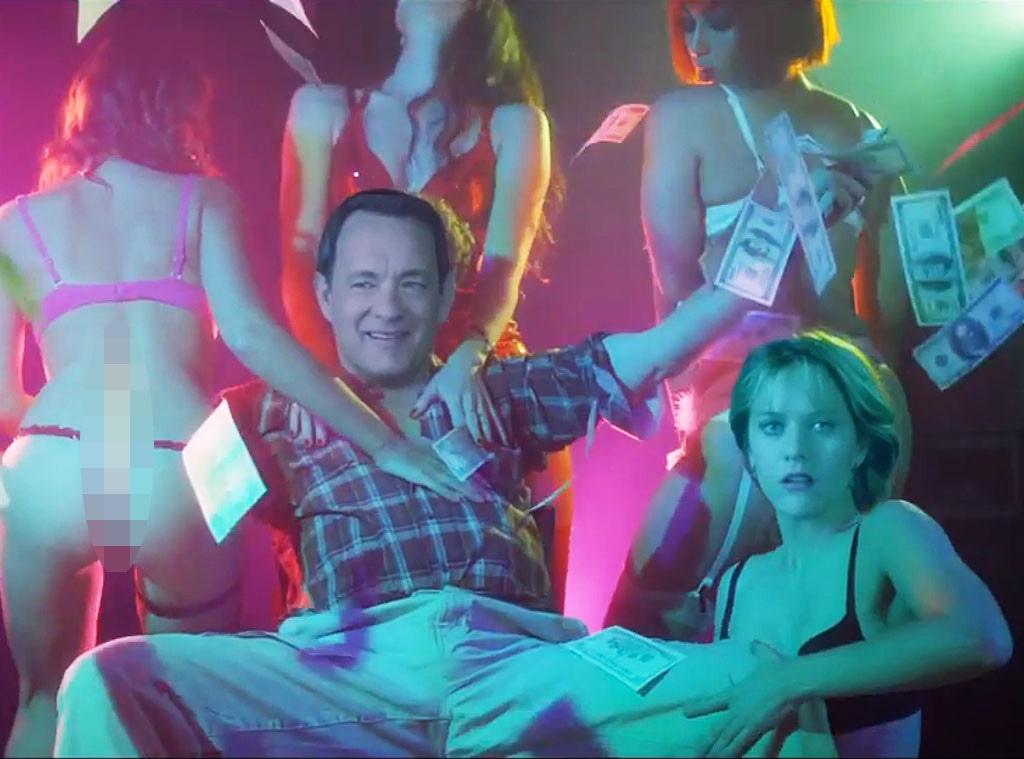 YouTube
Get ready to see Tom Hanks in a new light!
The Oscar-winning actor is the star (thanks to CGI) and subject of rap group Buckwheat Groats' music video. The very NSFW clip pays homage to Tom's many movies and even features CGI Meg Ryan and Sally Field.
Tom's son Chester Hanks (you probably know him better by his rapper name, Chet Haze) enthusiastically approved of the track, tweeting, "@BUCKWHEATGROATS thank you for this work of genius. #HanksNation."
The "Tom Hanks" music video (which features some R-rated content that doesn't quite fit with Tom's dad-next-door image) premiered Tuesday. Its YouTube description sums it up fairly well: "American heroes Buckwheat Groats and Tom Hanks unite to take a s--t on your whole fu--ing life."
WARNING: "Tom Hanks" features foul language, nudity, violence and plenty more NSFW content.
The clip also features CGI versions of many of Tom's characters—including Woody from Toy Story, Wilson the volleyball from Castaway and Forrest from Forrest Gump. The "Hanks, Hanks, Bitch, I'm Tom Hanks" hook is fun to sing along with, and who doesn't enjoy rapping, "In a league of my own, bitch, I'm Tom Hanks" and "Meg Ryan on my phone, bitch, I'm Tom Hanks"?
It seems unlikely the real Mr. Hanks will be making his own raunchy rap video anytime soon, but this tribute further cements his "big money mother-f--ker" status.