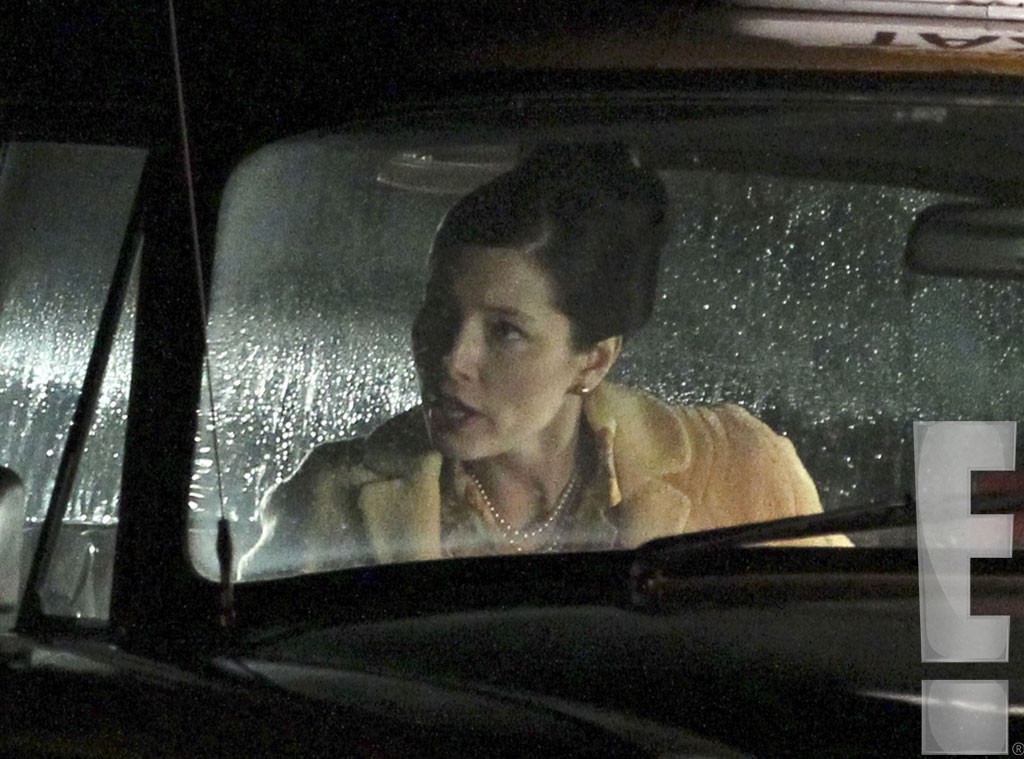 Patriot Pics/FAMEFLYNET
While Jessica Biel can't seem to escape the recent pregnancy rumors, she did manage to leave Tinsletown to film an upcoming project in Cincinnati.
The possibly expectant star was seen on the set of The Blunderer over the weekend and made sure to stay bundled up in the chilly temperatures.
Justin Timberlake's leading lady was seen staying warm in a puffer coat and Ugg boots in between scenes, all the while wearing a baby pink A-line dress for her character.
And while there's certainly no sign of a baby bump, chances are that the poofy frock would cover up her figure, anyway. After all, that's just basic movie-making magic, right?
Neither Biel nor Timberlake have addressed the rumors that they're about to become first-time parents, but one of the actress' pals did congratulate the couple via Instagram.
InStyle editor Ariel Foxman posted a #TBT snapshot with the actress and captioned the photo, "Congrats @jessicabiel on your impending motherhood ... Looking forward to the red carpet maternity style pix to come #tbt."
Hmmm…does he know something that we don't? Maybe. But he's since taken down his rather revealing snapshot.
Biel first sparked speculation that she was, well, hiding something when the perennially fit brunette was seen hiking with what appeared to be a baby bump in photos of her with J.T. in New Zealand.
At the time, Timberlake shared his first ever Instagram with Biel of the duo sitting on a bench on a cliff overlooking the ocean. He captioned the pic with a quote from Ferris Bueller's Day Off, writing, "Life moves pretty fast. If you don't stop and look around once in a while, you could miss it."