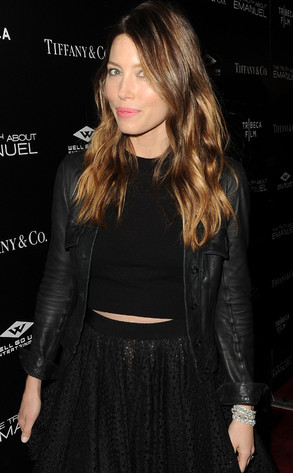 Kevin Winter/Getty Images
Jessica Biel may not be a mother in real life, but she does play a somewhat deranged and delusional mom in her new flick, The Truth About Emanuel.
At last night's Hollywood premiere of the movie, Biel dished to us about tapping into her maternal instinct to film with a newborn baby.
"I think to make this person, this character, work without being some ridiculous, crazy performance, is to really believe in what she's doing and believe that that is her truth, that baby is her baby and that's what it is," Biel exclusively told E! News.
"And so the nurturing element of being a mother, that is really what I tapped into," the gorgeous 31-year-old actress continued. "Because it's like, the best villain really believes what they're doing. It's the same idea. This woman, that's just her truth, her reality."