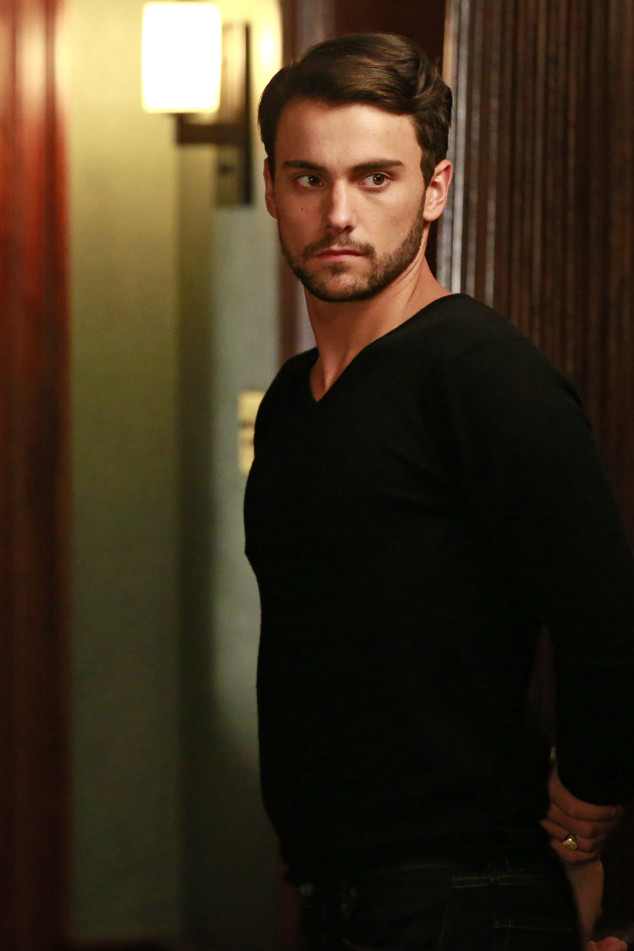 ABC/Mitchell Haaseth
It's been a phenomenal run so far for TV's number one new drama: How to Get Away With Murder.
Not only did 21 million viewers tune in for the premiere—making it the No. 1 new show, and most-watched TV drama for anyone under the age of 50—and Viola Davis has consistently proven she deserves every award out there, but the series has continued to break ground when it comes to diversity in casting and edgy LGBT storylines. And sex scenes.
And in the middle of it all, Jack Falahee has become pretty much insta-famous.
Before landing his role as Connor Walsh, the gay law student who has had some extremely steamy sex scenes (if you didn't blush, you should check you're not dead), Falahee was an unemployed actor who worked as a Lyft driver.
Life has changed.
Here, the 25-year-old Michigan native talks about what it's been like to become known, the reaction to his character's gay sex scenes, a recent freak-out in front of Denzel Washington, and more…
[Check back a bit later for part two of this interview: With scoop on Connor and Oliver, and the reveal of Sam's killer!]