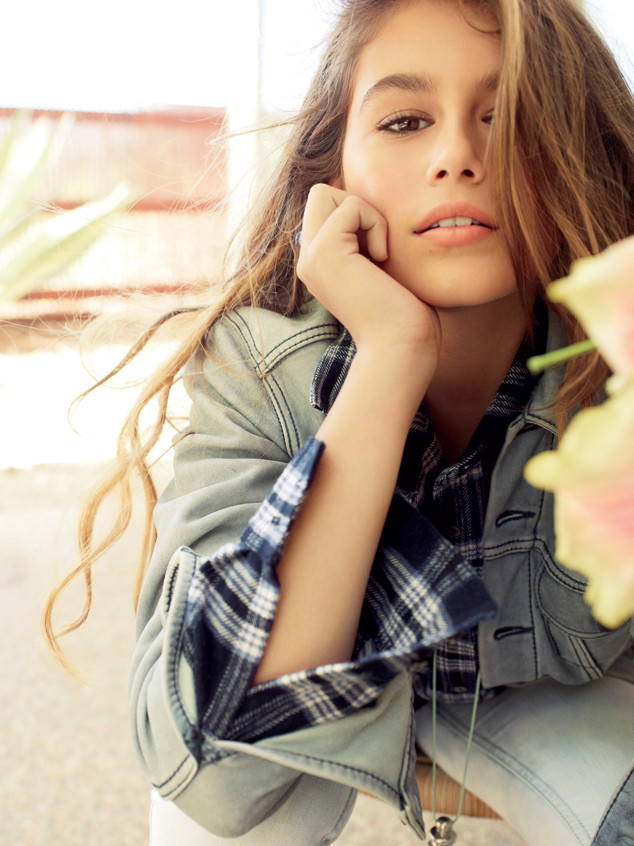 Peggy Sirota/Teen Vogue
Kaia Gerber is taking this modeling gig to the next level, as Cindy Crawford's gorgeous daughter has graced the pages of Teen Vogue with her presence!
In her first magazine shoot, the 13-year-old is a striking doppelgänger of her supermodel mom, but this isn't Kaia's first time at the rodeo. The young beauty also participated in a major Young Versace campaign when she was only 10 years old!
In an interview with the magazine, Kaia admits that her mom often gives her advice, as she was once the most famous supermodel in the world!
"She knows so much about it," Kaia says. "I think it would be hard for her to be on set and not say things like, 'Psst, Kaia, put your elbow up.'"
We bet she is extremely grateful to have such an experienced coach by her side. So appreciative, in fact, that the young stunner has even modeled in her mom's designer duds, perhaps as an homage?