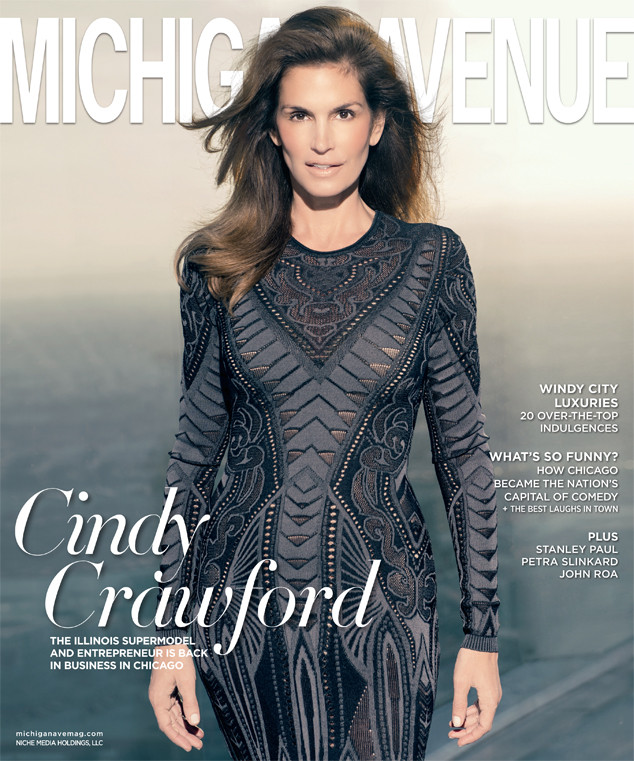 Courtesy Andrew MacPherson/Michigan Avenue Magazine
Cindy Crawford has two words of advice for her younger self: you're good enough and you should probably have more fun.
The 48-year-old model graced the cover of the latest issue of Michigan Avenue and opened up about the biggest lessons she's learned over the years.
"I think young people—and adults—are plagued by our insecurities. [Mine was] worrying that I didn't belong or that I didn't deserve to belong, or whatever."
Crawford went on to say, "The other thing I would tell my young self is to just let loose a bit more and have fun. I was very cautious and careful—which probably helped lead to the career that I had—but there were a few times I could have had a little bit more fun."