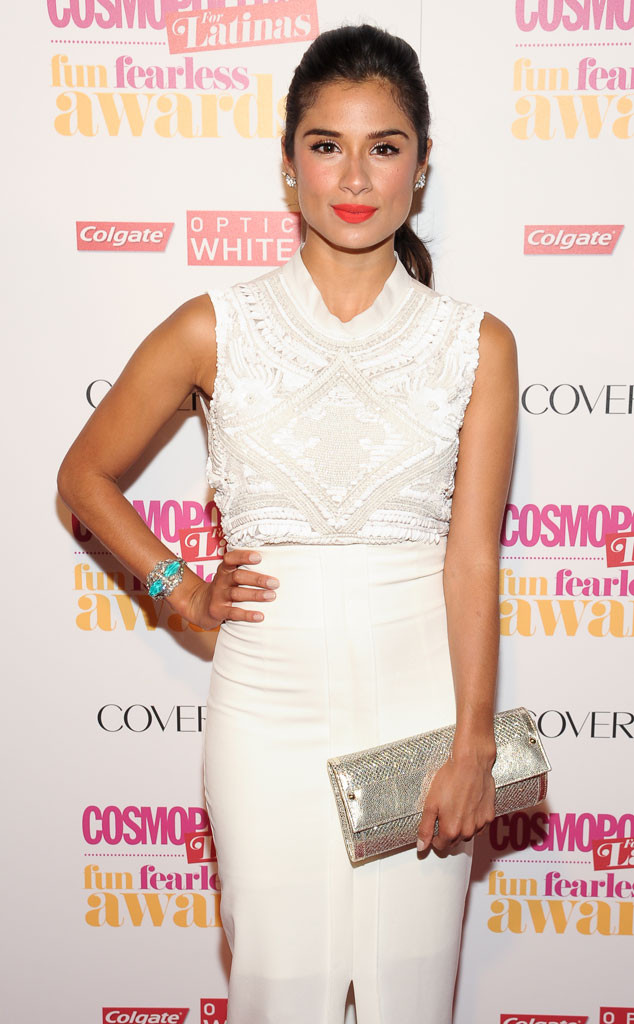 Rommel Demano/Getty Images
Diane Guerrero plays the tough-talkin' Maritza Ramos on Orange Is the New Black, but in real life, she's more vulnerable than you might think.
In an emotional Los Angeles Times op-ed published Saturday, the 28-year-old actress wrote about the painful experience of her parents and older brother being deported back to their native Colombia when she was just 14 years old.
"I came home from school to an empty house. Lights were on and dinner had been started, but my family wasn't there," she recalled. "Neighbors broke the news that my parents had been taken away by immigration officers, and just like that, my stable family life was over."