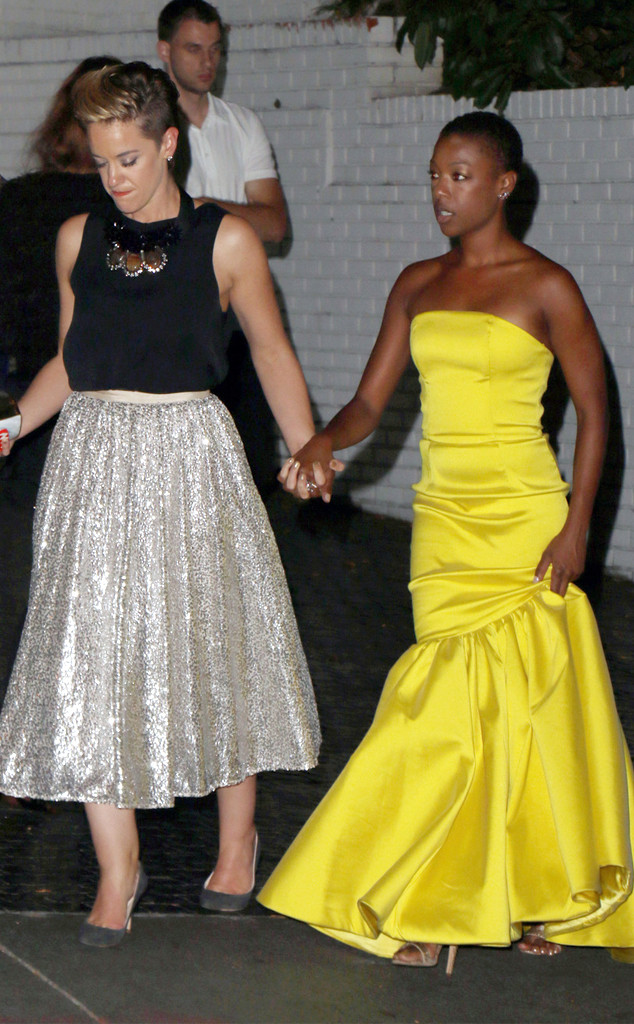 Pacific Coast News
Lauren Morelli, a writer for Orange Is the New Black, and Steve Basilone, her husband of two years, have broken up. Morelli is now reportedly dating one of the Netflix series' female stars, Samira Wiley.
Morelli and Basilone filed for divorce jointly and split amicably, according to court documents obtained by E! News. Morelli came out as gay via a touching essay for Identities.Mic in May 2014. She explained that writing about protagonist Piper Chapman's (Taylor Schilling) relationship with ex-girlfriend Alex Vause (Laura Prepon) helped her to accept her own sexual orientation just months after marrying Basilone.
"I was nervous about the first love scene I'd written for Alex and Piper. I loved writing it, loved watching a tenderness emerge in their relationship where passion always seemed to be the ruling principle, but by that time, I was so deep in my own self-doubt that I constantly felt like a fraud," she wrote. "I was sure it was bleeding into my writing. How could it not? I was married to a man, but I wasn't straight."