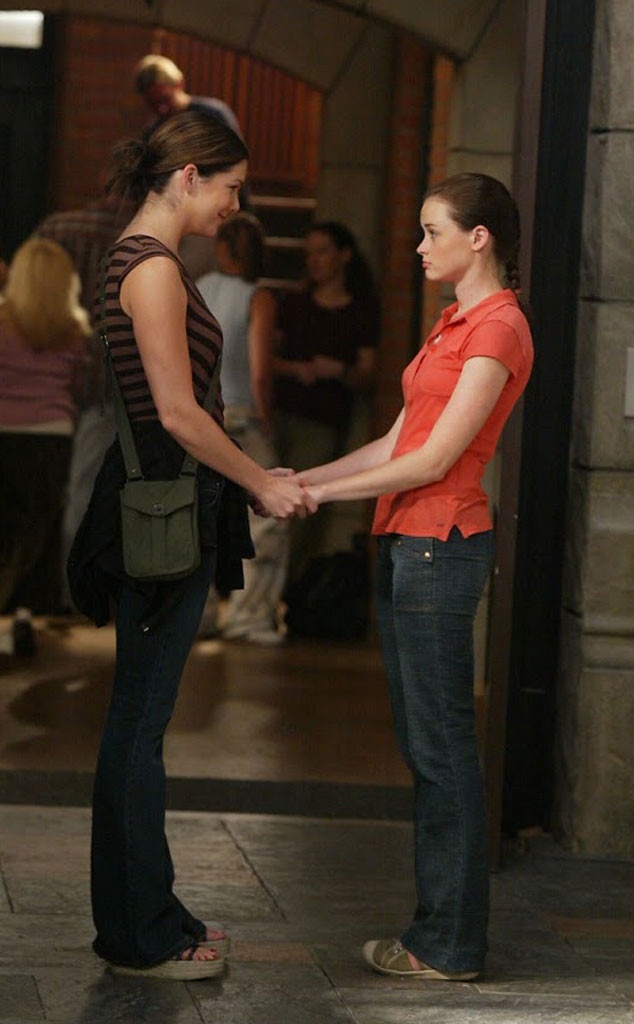 The WB
Hear that? It's the sound of our hearts bursting out of our chests at the thought that Gilmore Girls could actually come back as a TV show or movie.
While the ATX Television Festival just announced that Lauren Graham, Alexis Bledel and Amy Sherman Palladino (creator) will be doing a Gilmore Girls reunion panel this June, Graham herself hinted to me that she's been warming up to the idea of taking on Lorelai Gilmore once more.
"Now I sort of weirdly crave it," the Parenthood actress told me of the notoriously fast-placed Gilmore Girls scripts, after catching up on the show a little on Netflix. "I have seen some of it and I love that kind of language and that athleticism."
So could a reunion actually ever happen? We all know creator Amy Sherman-Palladino left the series before its final season, leaving fans to wonder how she had envisioned Rory and Lorelai's ending, including those elusive final final words she has never coughed up.
For her part, Lauren seems to be warming to the idea of a new on-screen version of Gilmore Girls, but she's still not totally sold.
"I'm always conflicted about [a Gilmore reunion]," she told me from the set of Parenthood, which is shooting its final episode next week (no words). "It wasn't a satisfying ending. And with all this time that's gone by, would you actually feel disappointed because it wouldn't be the thing you'd wanted all this time? I don't know."
 What she does know is how blown away she was by you fans, that you still cared so much about Gilmore Girls hitting Netflix last month. The reaction was fierce (trending, etc.) and did not fall on deaf ears.
"That was so cool," Lauren says." I owe everything to that show.  So for people to continue to find it is endlessly gratifying. That was a very big deal in my life, and now with more distance and not working an 18-hour day, I can appreciate it more."
SO. WOULD. WE.
Anyone else want a Gilmore reunion? Hit the comments, RT or "Like" this sucker and make your voice heard!