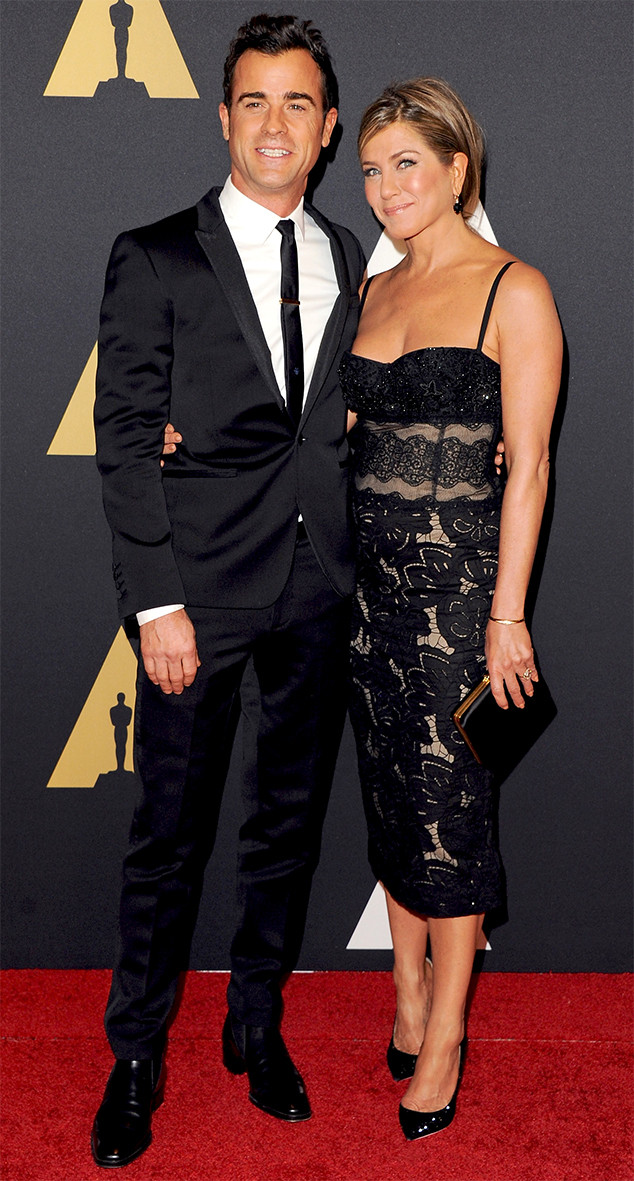 Jon Kopaloff/FilmMagic
Attention, tabloids: Jennifer Aniston is doing just fine.
"How many times can I be out there in the world, enjoying my life, and yet the narrative is 'Poor, Sorry, Sad in Love Jen'…whatever the stupid headline is," the 45-year-old star, who is happily engaged toJustin Theroux, muses in the latest issue of Harper's Bazaar while flaunting her impeccable figure and flawless hair on the cover.
Despite the rumors that constantly plague her personal life, Aniston has found peace at age 45 and much of it is thanks to her life with Theroux, whom she met "when he was writing on Tropic Thunder."