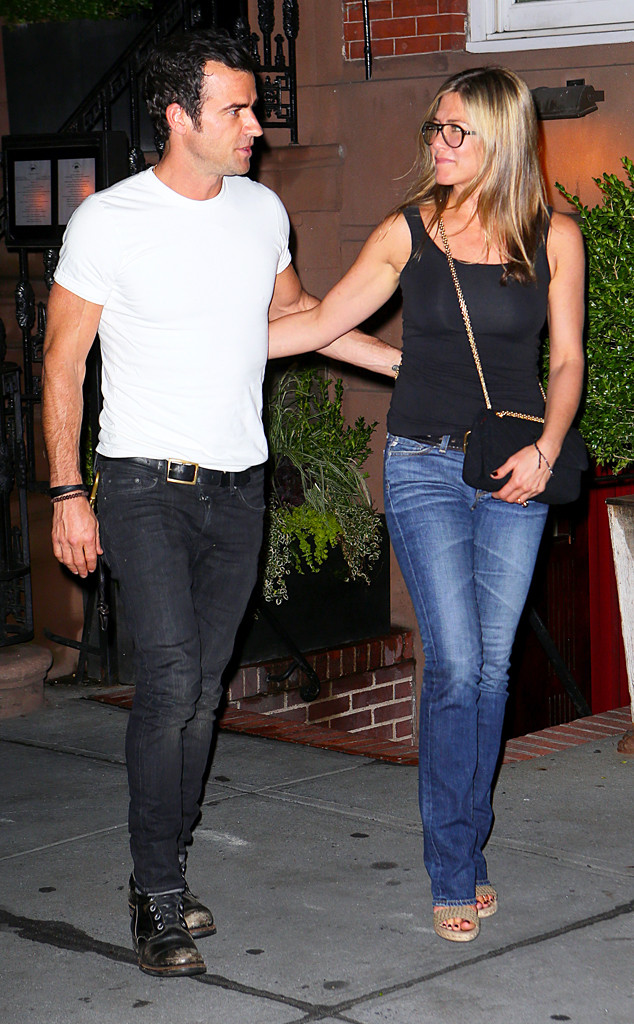 Sharpshooter Images / Splash
Jennifer Aniston and Justin Theroux aren't in any rush to say "I do."
In fact, the bride-to-be said, per ABC News, that she and her fiancé "already feel married."
As for the Aniston-Theroux wedding? Don't be offended if you haven't gotten your save-the-date card just yet. The We're the Millers actresss is waiting for the right time to walk down the aisle, explaining, "We just want to do it when it's perfect, and we're not rushed, and no one is rushing from a job or rushing to a job."