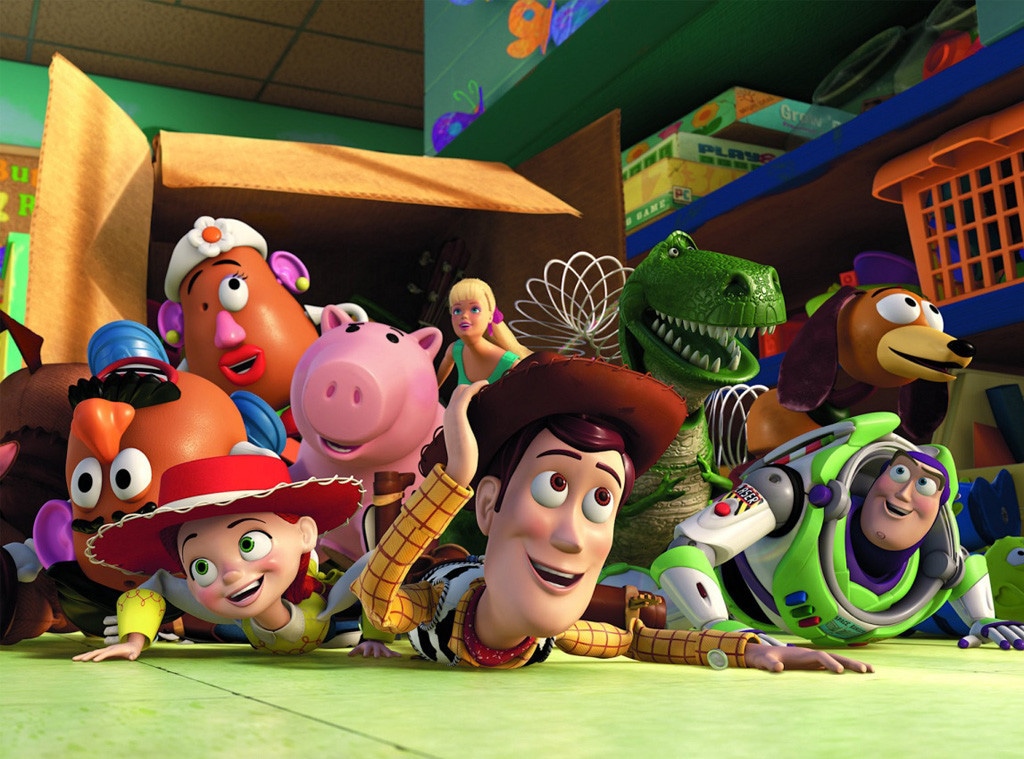 Disney/Pixar
Dry your eyes, because it's not over, folks!
Four years after saying a tearful goodbye to Andy as he headed off to college in Toy Story 3, Disney chairman and CEO Bob Iger announced today that plans are underway to bring Toy Story 4 to the big screen!
Yep, that means Woody, Buzz Lightyear and the rest of the gang are coming back—along with John Lasseter, who directed the first Toy Story movie in 1995, and is returning to take on the fourth installment of the franchise.
"We love these characters so much; they are like family to us," said Lasseter. "We don't want to do anything with them unless it lives up to or surpasses what's gone before. Toy Story 3 ended Woody and Buzz's story with Andy so perfectly that for a long time, we never even talked about doing another Toy Story movie. But when Andrew [Stanton], Pete [Docter], Lee [Unkrich] and I came up with this new idea, I just could not stop thinking about it. It was so exciting to me, I knew we had to make this movie—and I wanted to direct it myself."
And we even have a date! The film is slated for release on June 16, 2017.
While there are no details concerning the plot for the latest film (maybe some more of Sid this time?), the news, as fantastic as it is, may not come as a complete shock to fans.
Back in 2011, Tom Hanks, who famously voices Woody in the franchise, hinted that there was another movie in the works.
When BBC's Tim Muffet asked the actor whether or not we'll see another installment of the film, Hanks said, "I think there will be, yeah. Yeah, yeah, think they're working on it now. There you go."
We knew it couldn't be over just because Andy's neighbor got all the toys. This means a whole new adventure! And a lot of money, too.
According to Box Office Mojo, Toy Story 3 became the highest-grossing animated film of all time, beating a record previously held by Shrek 2. The movie had also grossed more than $1 billion worldwide. So why wouldn't they keep the party (and money train) going?!