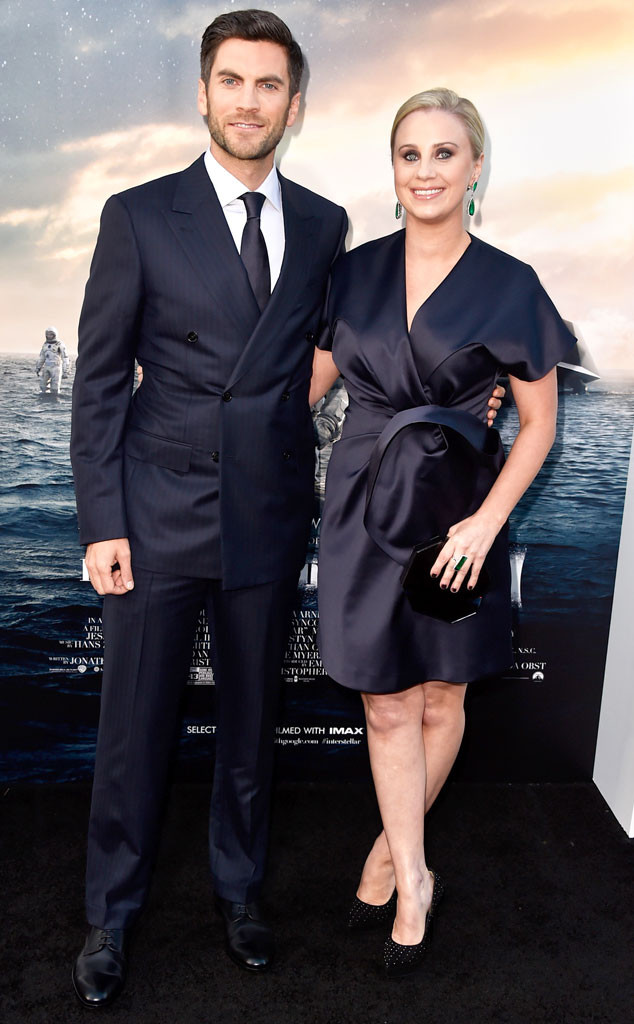 Frazer Harrison/Getty Images
Wes Bentley is good at keeping secrets.
Case in point: he and wife Jacqui Swedberg welcomed their second child four months ago! The American Horror Story: Freak Show guest star's rep confirms to E! News that the couple's daughter, Brooklyn Bentley, was born in June. Married since 2010, they are also parents to son Charles Bentley, 4.
Wes, who played Seneca Crane in 2012's The Hunger Games, has yet to mention his daughter's birth while promoting Interstellar, co-starring Jessica Chastain, Anne Hathaway and Matthew McConaughey.
While promoting The Time Being in 2012, however, Wes revealed how fatherhood had changed him. "I was drawn to the story about trying to be an artist and have a family, and whether you could do both. I had had my own minor struggle with that in my head when I knew I was going to be a father, but I didn't have as big of a battle as [my character] did. I decided quickly—I said, 'I'm gonna be a great father, and if I struggle as an artist, that's fine.' But I've found that actually, [fatherhood] has really made me a better actor, a better artist," the 36-year-old actor told NextMovie. "It's given me more tools and more life."