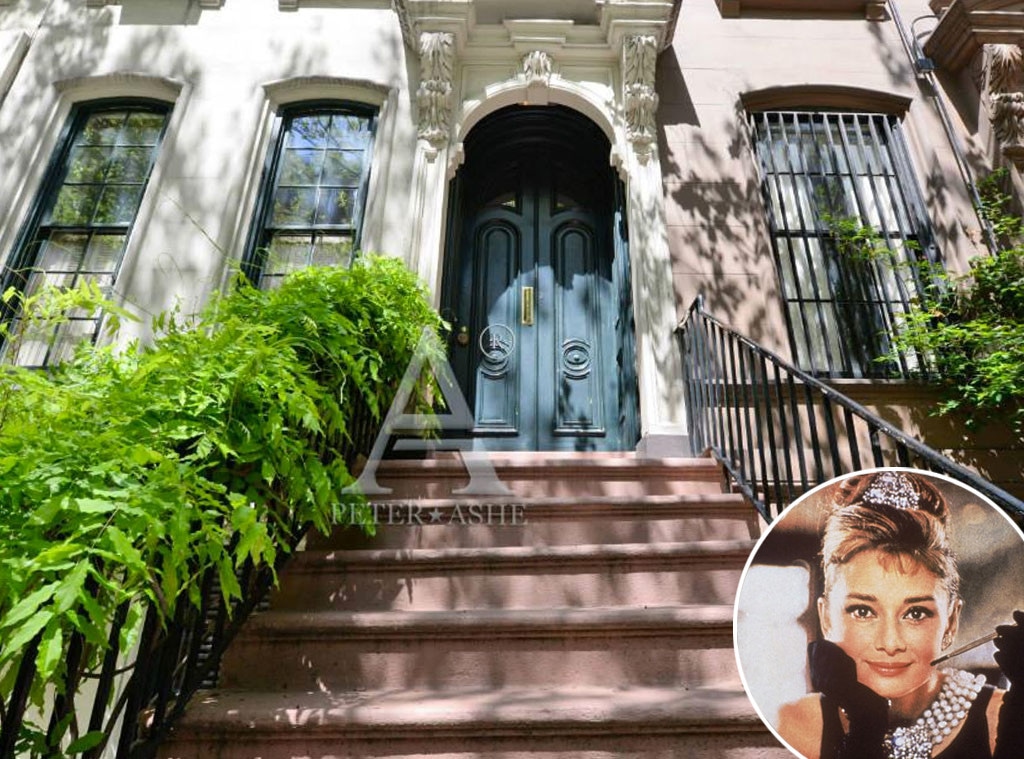 Peter Ashe Real Estate; Getty Images
Breakfast at Holly Golightly's, anyone?
The Upper East Side brownstone that appeared in 1961's Breakfast at Tiffany's is for sale and the four-story pad will only run you about, oh, $8 million. Some brief cinematic history: While the film's interior scenes were shot on a constructed set, the building's exterior—chic emerald doors included—was used for many primary shots throughout.
The movie made actress Audrey Hepburn a household name, and for good reason: Who wouldn't fall for the doe-eyed, pixie cut-pioneering ingénue? Golightly would meet and eventually fall for neighboring tenant Paul Varjak (played by George Peppard) in the classic romantic comedy.
Movie Poster Image Art/Getty Images
The brownstone, listed by Asher Alcobi of Peter Ashe Real Estate, is located on East 71st Street in a prime (and ultra-ritzy) section of Manhattan. Replete with four bedrooms, five bathrooms, multiple fireplaces and an enclosed greenhouse, the home will offer buyers luxury and privacy in an ideal setting. And there's also a backyard for those who have a mischievous cat that prefers to be outdoors.  
Our only question now: Does Holly's iconic little black Givenchy dress come with the apartment?