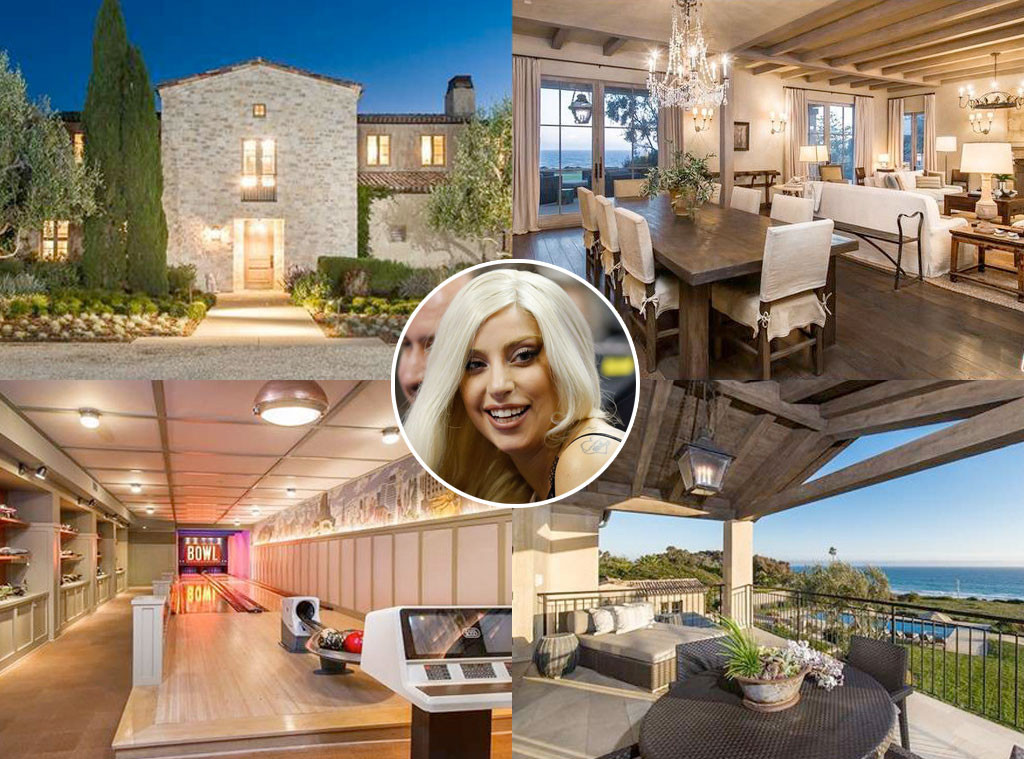 Redfin
To the Batcave, Little Monsters!
Lady Gaga has dropped a cool $23 million on a Malibu mega-mansion fit for Mother Monster herself. The home features a massive 800-bottle wine cellar, home theater, saltwater swimming pool and, oh yes, a subterranean "batcave." Because underground grottos always come in handy, right?
The batcave can be accessed through a, well, not-so-secret passageway in the living room—and in reality, the "cave" is a tricked-out recreational space with a 1960s-style bowling alley and basketball free-throw machines.
The expansive home also features five bedrooms, twelve bathrooms, a glass breezeway, gym and an outdoor bocce ball court. Set over six acres of oceanfront land, the property seems like the perfect beach retreat for the 28-year-old pop star.
Dan Romanelli, founder of Warner Bros.' consumer products division, sold the home. Romanelli bought the property in 2000 for just $2 million, and built the house six years later. The interiors feature open-plan living and dining spaces, exposed beams and French doors. Wowzah!
Now we're only wondering if there's a Gagamobile on hand to store in this super luxe Malibu hideaway.
What do you think of Mother Monster's new Malibu digs?