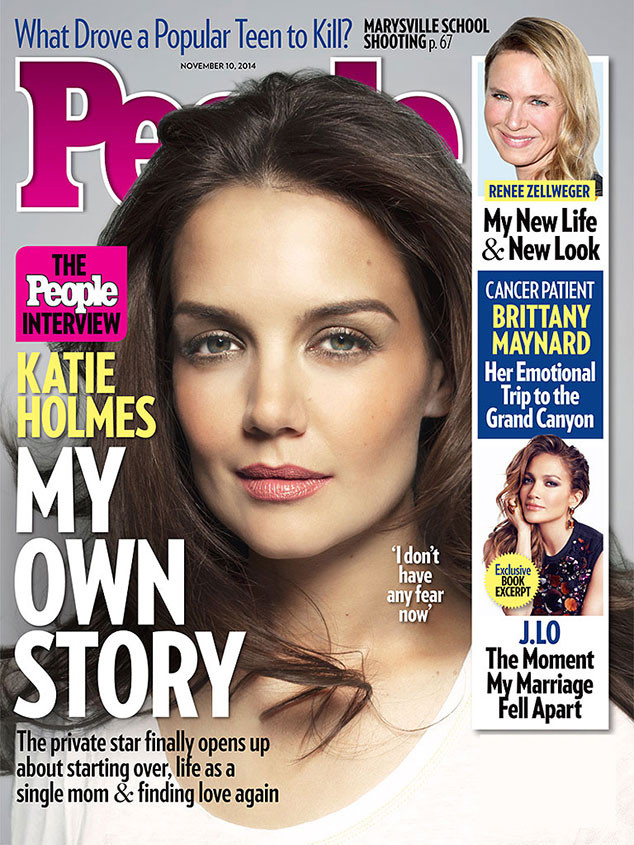 People
Meet Katie Holmes 2.0.
It's been more than two years since the movie star filed for divorce from Tom Cruise, ending a five-year marriage and beginning a new life as a single mom to Suri Cruise, now 8. "I don't want that moment in my life to define me, to be who I am," the Giver actress, 35, says of no longer being one half of TomKat. "I don't want that to be what I'm known as. I was an actor before, an actor during and an actor now."
Cruise, meanwhile, has never publicly discussed his divorce from Holmes.
Prior to meeting Cruise, who'd been married twice before, Holmes was a popular TV star thanks to her lead role as Joey Potter on The WB's Dawson's Creek. She also earned acclaim for her work on the big screen, too, courtesy of movies like Wonder Boys and The Gift. Now, she says in People's Nov. 10 issue, "I don't have any fear now, I don't have a lot of rules for myself, and I don't take myself that seriously.
Regarding her career, she says, "I feel ready for new challenges."