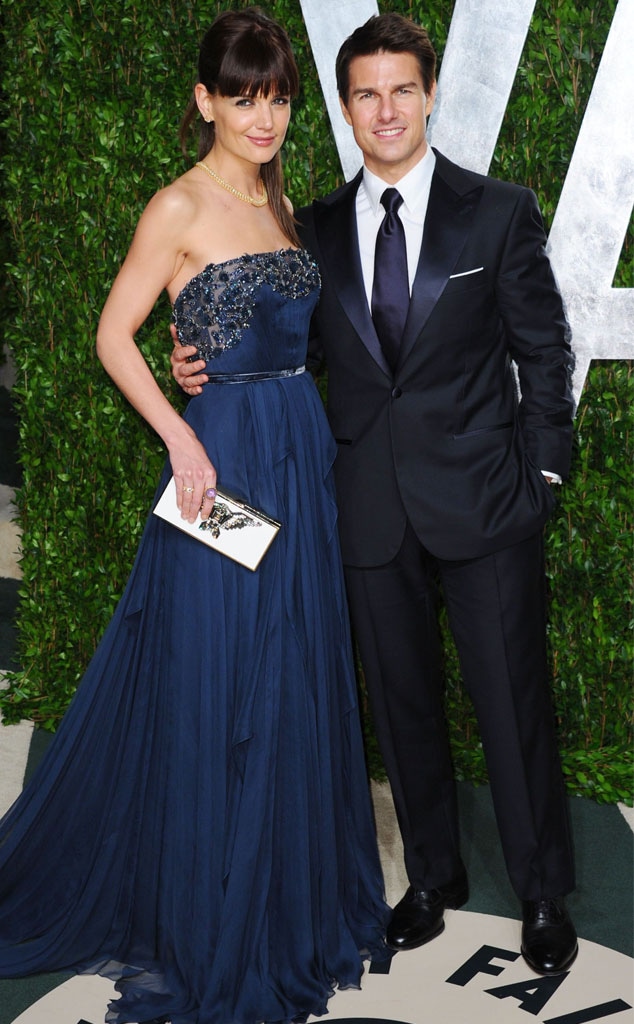 Alberto E. Rodriguez/Getty Images
Tom Cruise and Katie Holmes are calling it quits.
Five years after Cruise proclaimed his unfettered love for the former Dawson's Creek denizen from the top of Oprah Winfrey's couch to a worldwide audience, Holmes has moved to end their marriage.
"Kate has filed for divorce and Tom is deeply saddened and is concentrating on his three children," Cruise publicist Amanda Lundberg tells E! News. "Please allow them their privacy."
"This is a personal and private matter for Katie and her family," Holmes' divorce attorney, Jonathan Wolfe, says in a statement. "Katie's primary concern remains, as it always has been, her daughter's best interest."
Suri Cruise, 6, is the couple's only child.
The sad news, first reported by People, comes just four days shy of Cruise's 50th birthday.
There had been no indication of trouble in the marriage, but Holmes, 33, was largely absent while Cruise has been making the media rounds in recent weeks promoting Rock of Ages.
However, Holmes and Cruise had been photographed together last week in Iceland, where he's shooting his new film, Oblivion.
The couple marked their fifth wedding anniversay in November. The entity otherwise known as TomKat got hitchedin 2006 in Italy's 15th-century Odescalchi Castle, with a guest list that included Jennifer Lopez, Marc Anthony, Will Smith and Jada Pinkett Smith and Church of Scientology leader David Miscavige, who served as Tom's best man.
This will be Cruise's third marriage to end in divorce; he was previously wed to Nicole Kidman—with whom he has two children, Isabella and Connor—and Mimi Rogers. This was the first union for Holmes.
(Originally published June 29, 2012, at 10:17 a.m. PT)