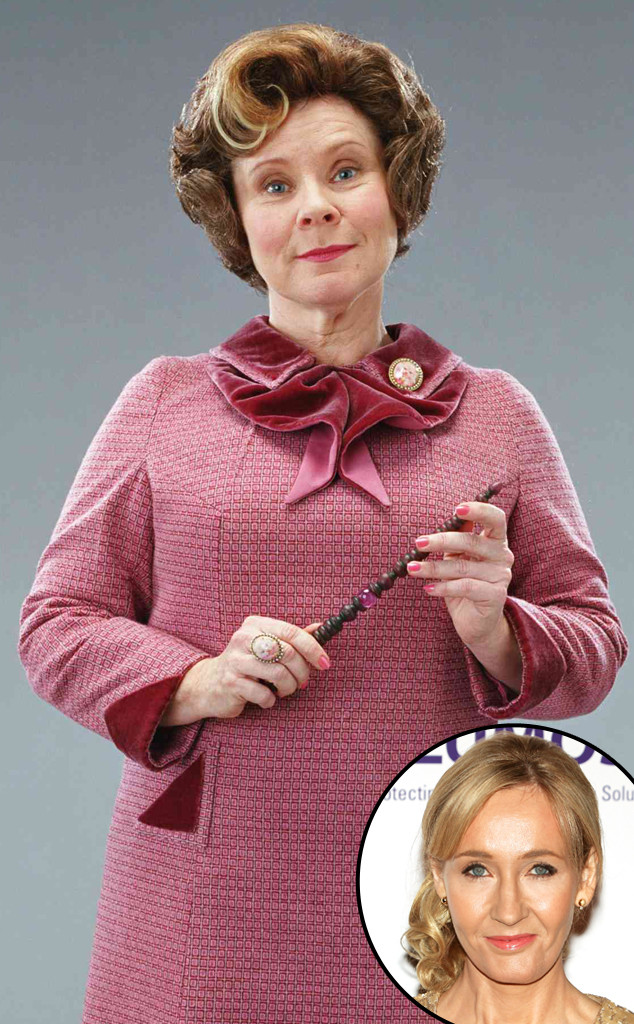 Warner Bros., David M. Benett/Getty Images for Lumos
So, J.K. Rowling didn't write a romance novel. This is so much better for the time being, right?!
The mind from which the entire wizarding world of Harry Potter sprang will be publishing a new story next week on the Pottermore website, a 1,700-word essay focused on the villainous Dolores Umbridge—who, if you'll remember, was quite the thorn in Harry's side (and hand).
The pink-wearing, borderline Fascist character first flounced into Hogwarts in the fifth book, Harry Potter and the Order of the Phoenix, as the Defense Against the Dark Arts teacher, after which she ends up appointed head of Hogwarts as tensions rise. She is ultimately...SPOILER ALERT...