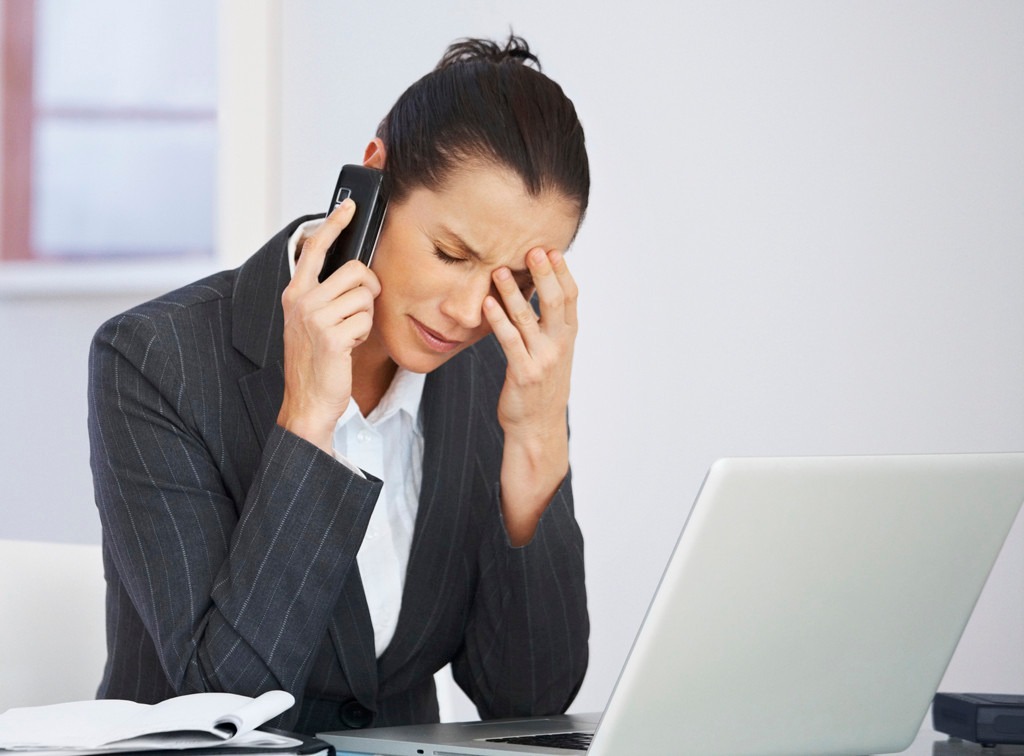 iStock
The real question here is: Did any of the bosses actually believe these insane excuses? Because if so, we fear for the stability of their company.
On the other hand, if any of these excuses are legit, then we fear for the stability of the employees' future because clearly they are idiots.
Careerbuilder.com (aka the website you hurriedly click out of whenever your boss walks by) released its annual report of the most ridiculous, far-fetched excuses given by employees for missing work. And if you thought you'd heard them all, just wait until you see 2014's top ten:
1. "I just put a casserole in the oven."
If it's tuna noodle casserole, you can just throw it out and come into work. Nobody wants that s--t.
2. "My plastic surgery needs some tweaking to get it just right."
Maybe your tweaking needs some plastic surgery HEY-O! Yeah, we don't know what that meant, either.
3. "My feet and legs fell asleep when I was sitting in the bathroom, and when I stood up I broke my ankle."
The first part has happened to us before for sure, but not the second part. However, we can totally see someone hurting themselves this way.
4. "I was gambling at the casino all weekend and still have money left. I need to stay to win it back."
We'd make a cheap Ben Affleck-Vegas joke here but then we remember he's actually good at gambling so never mind.
5. "I'm stuck in the blood pressure machine at the grocery store."
Those things are actually terrifying. You never know if it will ever shut off!
6. "I got lucky last night and don't know where I am this morning."
How do you not know where you are?! Did you manage to hook up in a different state? 
7. "I put my uniform in the microwave to dry and it caught fire."
Did you put your uniform in with your name tag still on?
8. "I had a gall stone I wanted to heal holistically."
Next time, take the drugs. And the modern surgical procedures. 
9. "I woke up in a good mood and didn't want to ruin it."
Whoever had the balls to say this is our new hero.
And now for our all-time favorite excuse:
10. "I accidentally got on a plane."
Did you also accidentally get in your car, accidentally drive to the airport, accidentally buy a ticket, accidentally go through security, accidentally buy an overpriced neck pillow, accidentally hand over your ticket and then accidentally sit down in the airplane?!
Here are some other fast facts from CareerBuilder's survey:
• 28 percent of workers said that when they weren't really sick when they called off work. That's 32 percent less than 2013.
• So why call off work? A third of those people said they just didn't feel like going in.
• 29 percent said they just wanted to relax for the day.
• 21 percent said they had a doctor's appointment.
• 19 percent said they just wanted to get more sleep. We feel ya on that one, bro.
• Finally, 11 percent said the weather kept them home.
By the way, if anyone reading this actually accidentally got on a plane once, please let us know how that happened.