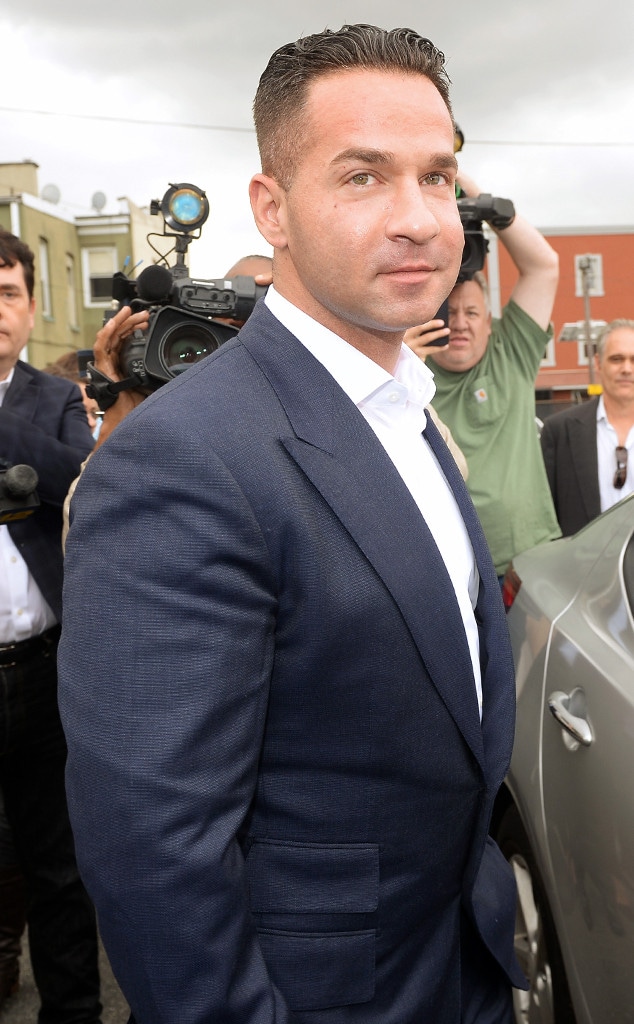 Elder Ordonez/INFphoto.com
Mike "The Situation" Sorrentino and his brother manager Marc Sorrentino appeared before a U.S. District Court judge in Newark, N.J., Thursday for an arraignment on tax fraud charges.
The former Jersey Shore star, 32, and his older brother both pleaded not guilty on all counts, ABC and NJ.com report. The siblings will each remain free on $250,000 bail and their trial was set for Dec. 2.
The judge reportedly set strict bail terms necessitating that both brothers stay away from alcohol, surrender their passports and submit to random drug testing.
Originally, The Situation and his brother were scheduled for an Oct. 6 arraignment, but, per NBC News, the judge issued an extension because Mike and fiancée Lauren Pesce were filming Marriage Boot Camp in L.A.
"Michael has denied the allegations and we are confident that when all the facts are all known it will be clear that he did nothing criminally wrong," The Situation's lawyer, Richard J. Sapinski, told E! News Thursday.
"We will be prepared on the date the case is called for trial," added the attorney. As for what the trial will entail? "Until we get the discovery and analyze it I do not have an estimate of how long the trial may take," he said.
Previously, prosecutors confirmed to E! News that the brothers had been charged with conspiracy to defraud the United States government as well as filing false personal tax returns in order to avoid paying taxes on nearly $8.9 million of income. Mike faces an additional count fir allegedly failing to file a tax return in 2011. If convicted on all counts, Mike could reportedly face up to 11 years in prison and Marc up to 14. 
—Additional reporting by Claudia Rosenbaum