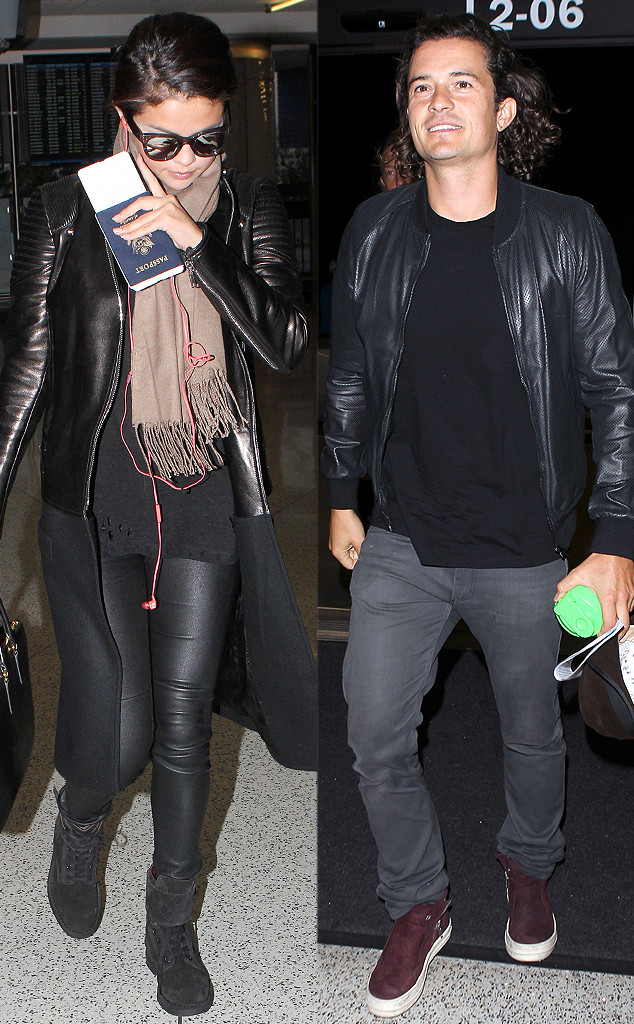 BJJ/AKM-GSI/FAMEFLYNET PICTURES
Apparently, Selena Gomez and Orlando Bloom are travel buddies.
The two stars were each spotted at the Los Angeles International Airport last night before catching a flight to Canada. "They flew on the same flight to Vancouver," a source tells E! News. "They were in the lounge together before and walked together to the plane but separated when they saw photographers."
While this may spark hope that there could be something romantic going on between the two stars, we must tell you that's not the case. Sorry to burst your bubble.
Nope, these two A-listers, who share the same agent (that's why they traveled together), were on their way to the We Day conference in Vancouver, the event where they were first seen spending time together back in March, where they will each speak.