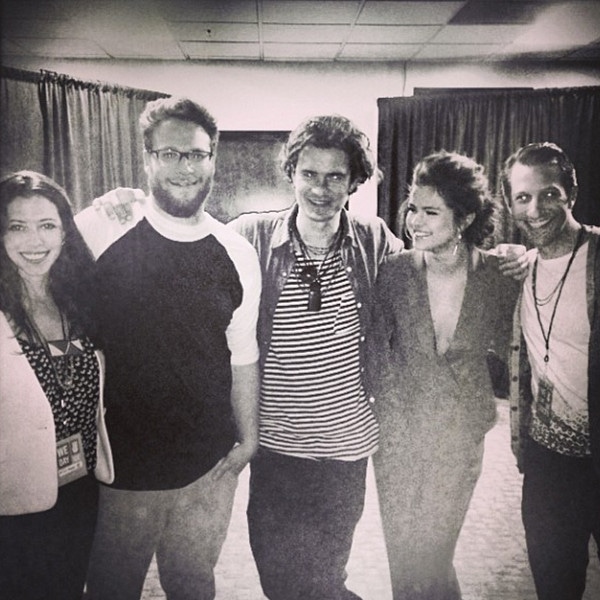 Instagram
Selena Gomez is getting her do-gooder on!
The 21-year-old singer participated in the We Day California conference today along with other celebs like Orlando Bloom, Seth Rogen and Magic Johnson.
Backstage during the conference, Gomez snapped an adorable photo with Rogen, Bloom and several other smiling friends. "#Weday -unbelievable time. So inspired and hopefully encouraged many!!" Gomez captioned the Instagram pic.
Rogen also shared a photo of himself speaking to the enormous We Day crowd on stage with the caption, "I spoke at #WeDay today and for four minutes I was a good role model to the kids."
We Day, which was held today at Oakland's Oracle Arena, is a conference that works to empower and inspire young people to take action and affect change. Gomez spoke about the pressures young people face today while Rogen encouraged the young attendees to focus on their individual passions and talents.
Oakland a cappella choir Vocal Rush also performed for the crowd.
According to the We Day website, about 16,000 people state-wide participated in today's events.