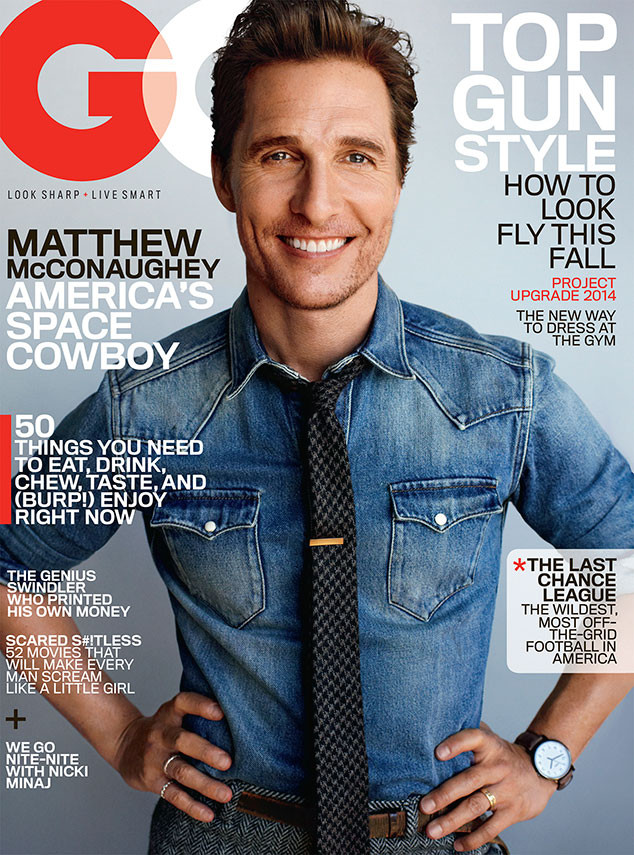 Peggy Sirota/GQ
Despite his killer career that has spanned over two decades in Tinseltown, Matthew McConaughey has been able to maintain his laid-back attitude.
"I'm not going to apologize for enjoying what I do," the 44-year-old actor says in the November issue of GQ while flashing his megawatt smile on the cover.
Whether he's charming audiences with his head-scratching musings (alright, alright, alright!) or making us swoon in our favorite rom-coms (hello, How to Lose a Guy in Ten Days), McConaughey has never been scared of being typecast—and his relaxed approach to Hollywood has continually fueled his career.