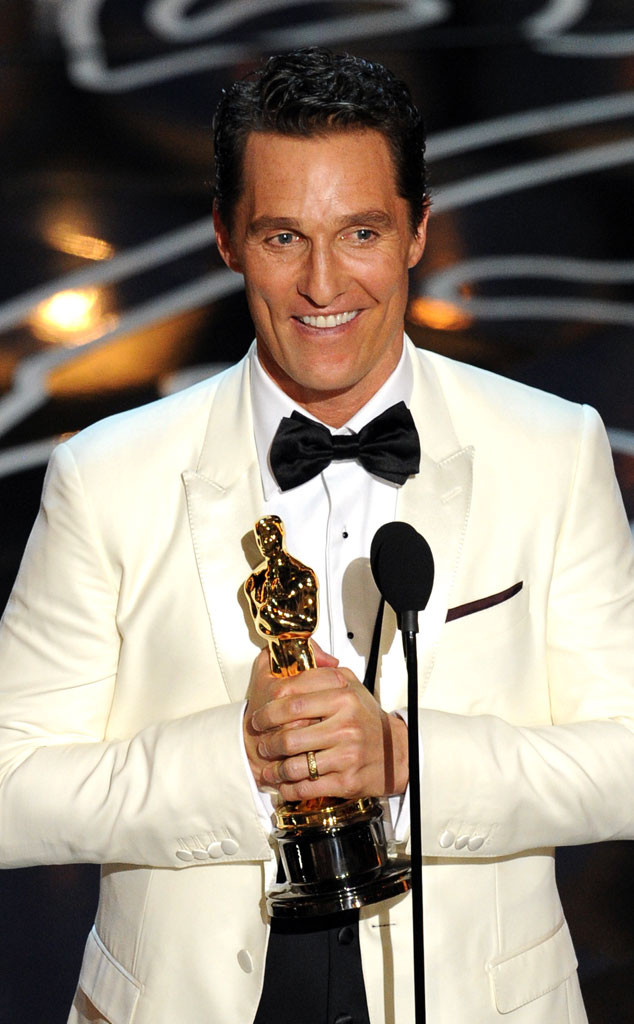 Kevin Winter/Getty Images
Well, alright, alright, alright.
Those were a few of Matthew McConaughey's famous last words when accepting the award for Best Actor at the 2014 Oscars for his role in Dallas Buyers Club, beating out Christian Bale, Leonardo DiCaprio, Bruce Dern and Chiwetel Ejiofor.
But he had a lot more to say before that (but no worries, there was no Neptune talk this time around).
"Thank you to the academy for this, all 6,000 members. Thank you to all the other nominees, all of these performances were impeccable. I didn't see a false note anywhere. I wanna thank Jean-Marc Vallée, our director. I wanna thank Jared Leto, Jennifer Garner, who I worked with daily," he began.